This a post by Project Archivist Edith Martinez
UCSF Archives and Special Collections is pleased to announce that the Laurie Garrett papers collection is now processed. The collection's finding aid is available publicly on the Online Archive of California. The digital collection of the Laurie Garrett papers is also available publicly on Calisphere. It is part of our current National Archive NHPRC grant project "Evolution of San Francisco's Response to a Public Health Crisis: Providing Access to New AIDS History Collections."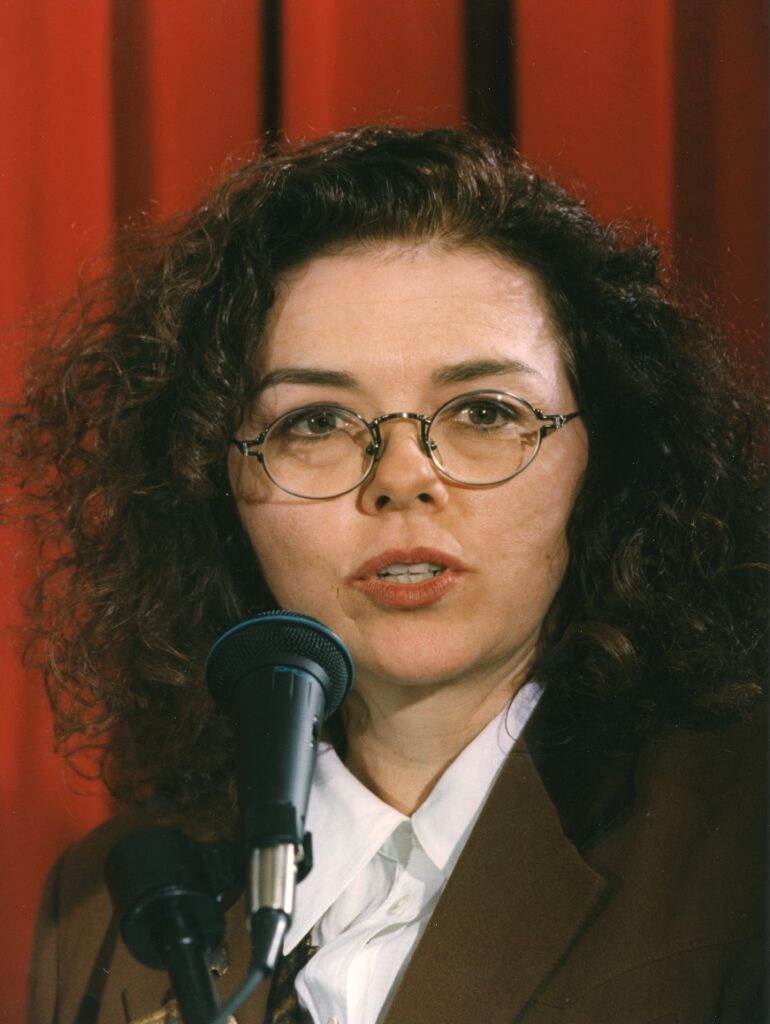 Garrett is a Peabody, Polk, and Pulitzer Prize-winning journalist. The collection features her research on HIV/AIDS and public health, correspondence, memorabilia, photographs, book and article drafts Garrett won the Pulitzer Prize for Explanatory Journalism for her work chronicling the Ebola virus in Zaire published in Newsday. She is also a bestselling author of the book The Coming Plague: Newly Emerging Diseases in a World Out of Balance. Garrett has worked for National Public Radio, Newsday, and was a senior fellow for The Council of Foreign Relations. She has won many awards including the Award of Excellence from the National Association of Black Journalists and the Bob Considine Award of the Overseas Press Club of America. Researchers are already using the collection and have found great interest in her work.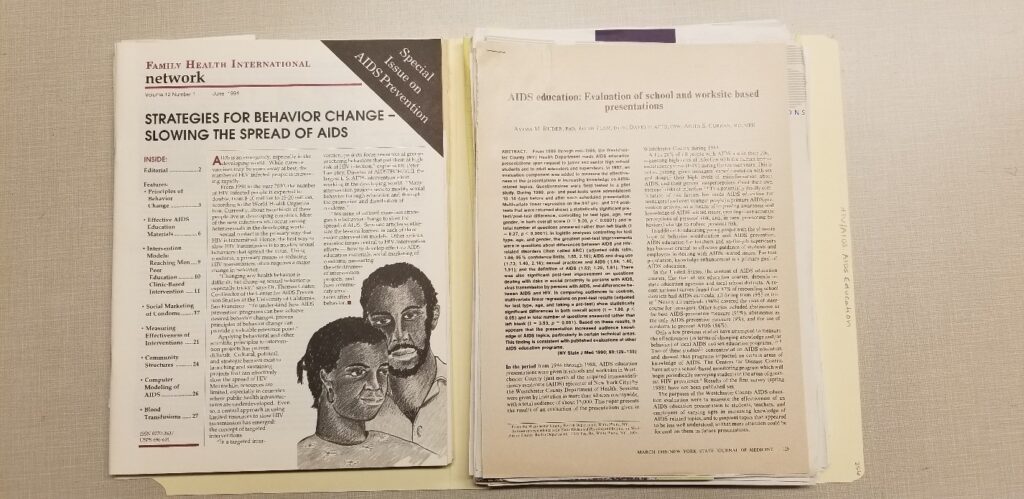 The collection is organized into seven series which include research and subject files, correspondence, newsletters, Betrayal of Trust: The Collapse of Global Public Health and The Coming Plague: Newly Emerging Diseases in a World Out of Balance drafts and notes, conferences, non-print material, correspondence, and memorabilia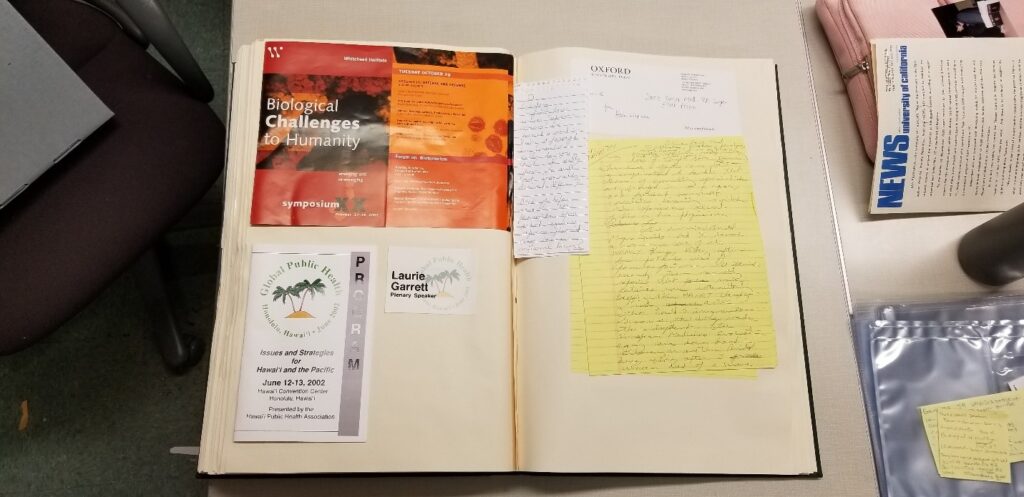 You can view the collection finding aid on the Online Archive of California. If you would like to visit the UCSF Archives and Special Collections and work with the complete physical collection, please make an appointment with us.