Earlier this year the California Digital Library revealed a revamped Calisphere site, offering improved access to and usability for thousands of digital items of historical significance contributed by institutions from across California. Alongside University of California partners such as UCSF, California State University Libraries, public libraries, museums and historical societies are making digital resources more discoverable than ever. The Calisphere site itself features excellent search and filter functions, and items can also be discovered through the Digital Public Library of America and even through Google searches.
UCSF is currently adding items and collections to the site, beginning with newly digitized items from the Eric Berne Papers, Lawrence Crooks Radiologic Imaging Laboratory Records and the UCSF Black Caucus Records. Other collections include the Japanese Woodblock Print Collection, the Tobacco Free Project  (SF Department of Public Health Records), and selections from UCSF's Photograph Collection. We're also moving items over from our Omeka site so that all of UCSF's digitized items can be accessed in one place.
The release of the new Calisphere site also coincides with the implementation of a new Digital Asset Management System (DAMS) connected to Calisphere, that with help from CDL, allows us to have an efficient workflow for managing, preserving and publishing digital items.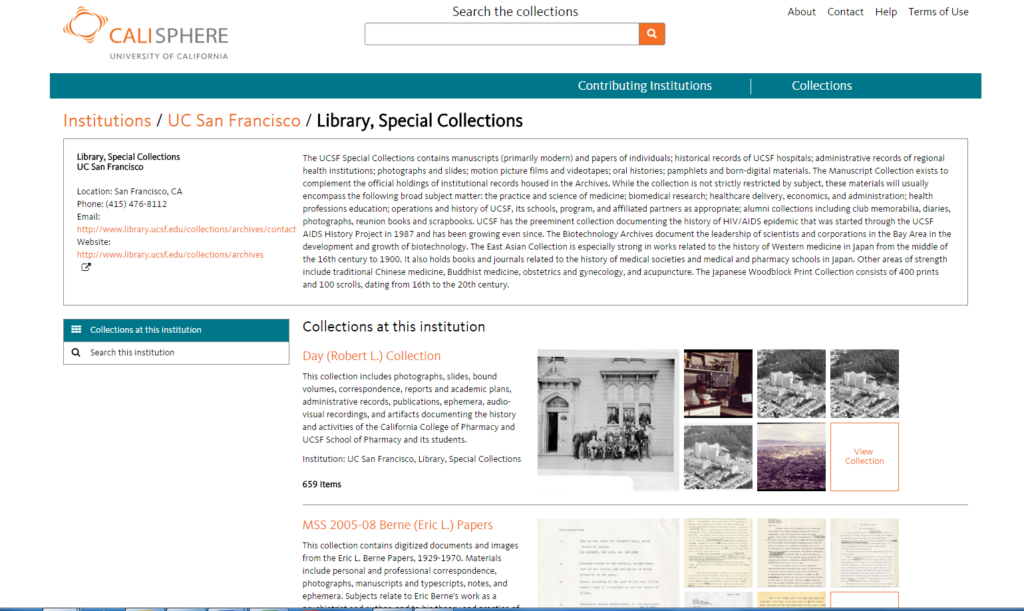 You can find UCSF's collections through the "Contributing Institutions" link at the top of the page. Each collection features a gallery view with thumbnails of the items, with options to filter and sort search results and sets by an number of different facets including date, item type and collection number.
Calisphere's new user-friendly features include clearly laid-out item information and a nice co-mingling of academic and social media functions to "Get Citation" "Tweet" and "Share on Facebook". There are also helpful links back to the Contributing Institution page and Collection page and links to the finding aid on the Online Archive of California. The new design is very easily searchable, navigable and easy on the eyes.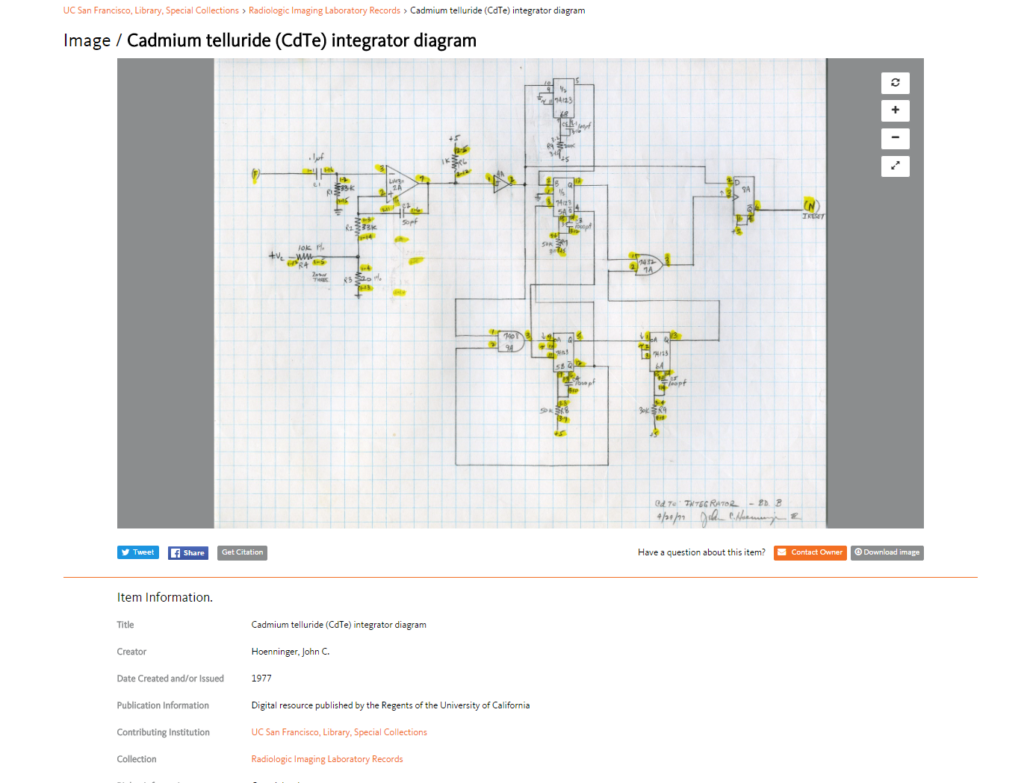 We'll have more items coming online in the next month or so keep an eye out. Take a look around the site, send us your feedback and enjoy!