UCSF Archives has been awarded a California Revealed grant to digitize historical reports, newspapers, yearbooks, and other publications that document the development of medicine and public health in California and the Bay Area and various activist and community roles in that history. The publications to be digitized include The Cap & Seal yearbook of the San Francisco General Hospital Nursing School, the Annual Reports of the San Francisco Nursery for Homeless Children, the Annual Reports of St. Mary's Hospital, the Bay Area Health Liberation News Newspaper, the Annual Reports of the California Women's Hospital, the Clarion journal of the SF Department of Public Health Tuberculosis division, and the Annual Reports of St. Luke's Hospital.
These materials contain fascinating and valuable primary source documentation of the development of medicine and public health in California. Included are countless historical images of hospital spaces, technologies, and equipment; historical data on hospital patients, surgeries, and finances; historical patient voices through writings and illustrations; and evidence of the broad and diverse movement building which was a part of progressive public health development in the civil rights era.
The project will include 80 total volumes of the items outlined above. Having the digitization provided for free by California Revealed is equivalent to an estimated $5500 of actual digitization costs. The digitized materials will be published to Calisphere for public access and download.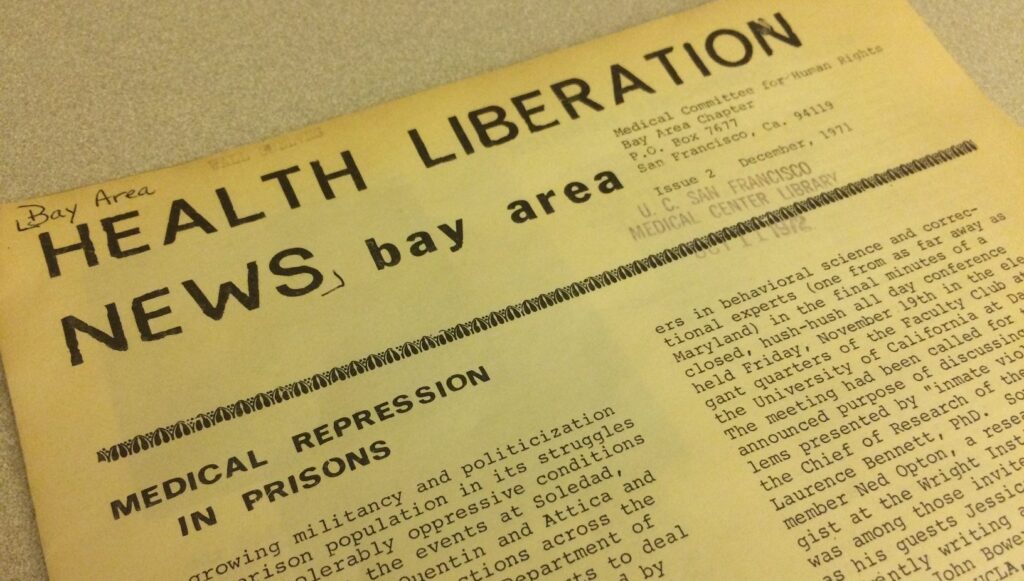 About California Revealed:
California Revealed is a State Library initiative to help California's public libraries, in partnership with other local heritage groups, digitize, preserve, and provide online access to archival materials – books, newspapers, photographs, audiovisual recordings, and more – that tell the incredible stories of the Golden State.