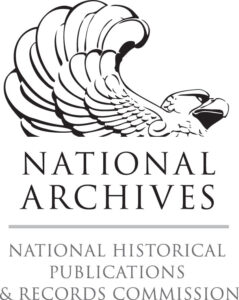 We've started work on our NHPRC grant project, "Evolution of San Francisco's Response to a Public Health Crisis: Providing Access to New AIDS History Collections." Throughout the project, I'll be posting regular updates on Brought to Light.
For our first installment, we're highlighting the new digital collection of Selma Dritz. Selma K. Dritz, MD, MPH, served as Assistant Director of the Bureau of Communicable Disease Control and Chief of the Division of Occupational Health of the San Francisco Department of Public Health (SFDPH) from 1967-1984. She played a seminal role in the early years of the HIV/AIDS epidemic in the San Francisco Bay Area, tracking cases and collaborating with the Centers for Disease Control and Prevention and UCSF to help establish the etiology and epidemiology of the disease. She worked to educate gay and straight people about AIDS and its prevention.
The digital collection includes photographs, correspondence, research, ephemera, and other selected material.
The Dritz papers in part document the relationships Dritz cultivated with other physicians, researchers, and community advocates. For instance, during her tenure at SFDPH, Dritz developed a close working relationship with Randy Shilts, author of And the Band Played On, a groundbreaking work that chronicled the early years of the AIDS epidemic. The digital collection includes thank you cards Shilts wrote to Dritz and the program for Shilts's memorial service and Dritz's handwritten notes she prepared for it following his death in 1994.
To view the Dritz digital collection, visit Calisphere.org. There you can also view other digitized material from collections in the AIDS History Project, including the San Francisco AIDS Foundation records and AIDS Ephemera collection.
If you would like to research the Dritz papers (MSS 2009-04), please make an appointment with us.