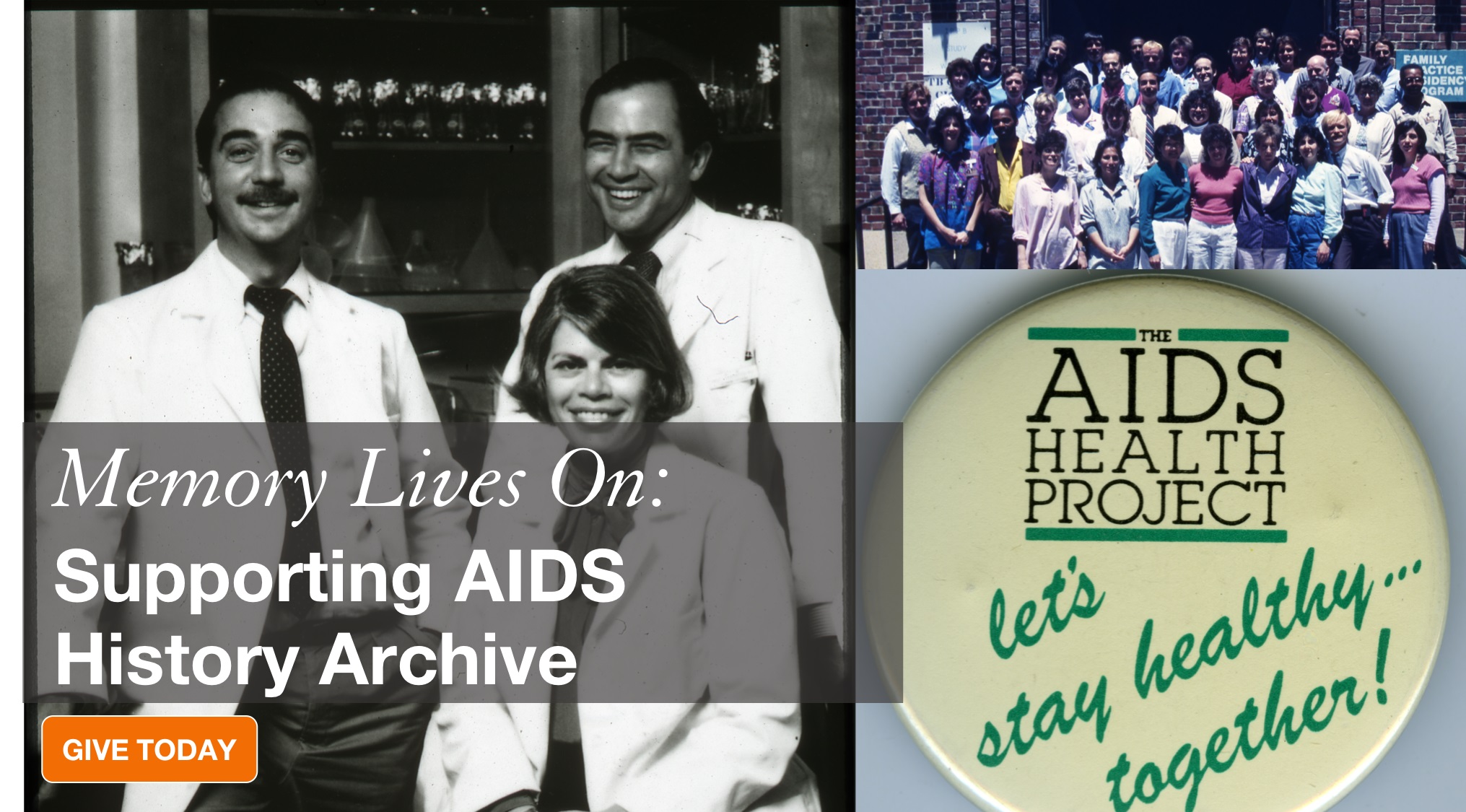 Over the past three decades, UCSF Archives & Special Collections has played a vital role in documenting the AIDS epidemic.
We are seeking your help to maintain and grow the AIDS History Project (AHP) archive as a critical, one-of-a-kind public record of the institutions and individuals involved in containing and treating the HIV both locally, and worldwide.
Please help support the UCSF AIDS History Project. We are hoping you will donate today and help us raise $50,000 by 2/1/2020 – please take a moment to do it now.
Your generosity advances vital work to collect, preserve, and provide universal access to stories of the AIDS epidemic.
35 years have passed since the beginning of the AIDS epidemic, and many of the original researchers, health care providers, and community activists who were on the front lines of defense against HIV have now begun to retire from public service. There is an urgent need to collect, preserve, and provide open access to their collections.
Your support will allow us to:
Catalog and digitize recently acquired collections, including, papers of Drs. Jay Levy and Steven G. Deeks, SF AIDS Foundation records
Record a new set of oral histories with clinicians, researchers, pharmaceutical and biotech scientists, health care workers, activists, community members, patients, and their family members
Expand the AIDS History Project statewide scope, solicit and acquire material fro regional community health centers
Organize exhibits and public events to share materials and stories preserved in the archives
With gratitude,
UCSF Archives & Special Collections team