The UCSF Archives and Special Collections is pleased to announce the opening of a new exhibit at the UCSF Library, "DO THE BEST FOR OUR SOLDIERS": University of California Medical Service in World War I.  The exhibit commemorates the centennial anniversary of US involvement in World War I and recognizes the service of UCSF doctors, nurses and dentists at Base Hospital No. 30 in Royat, France. It also highlights the war-related research and care provided by UCSF scientists and healthcare providers in San Francisco and abroad.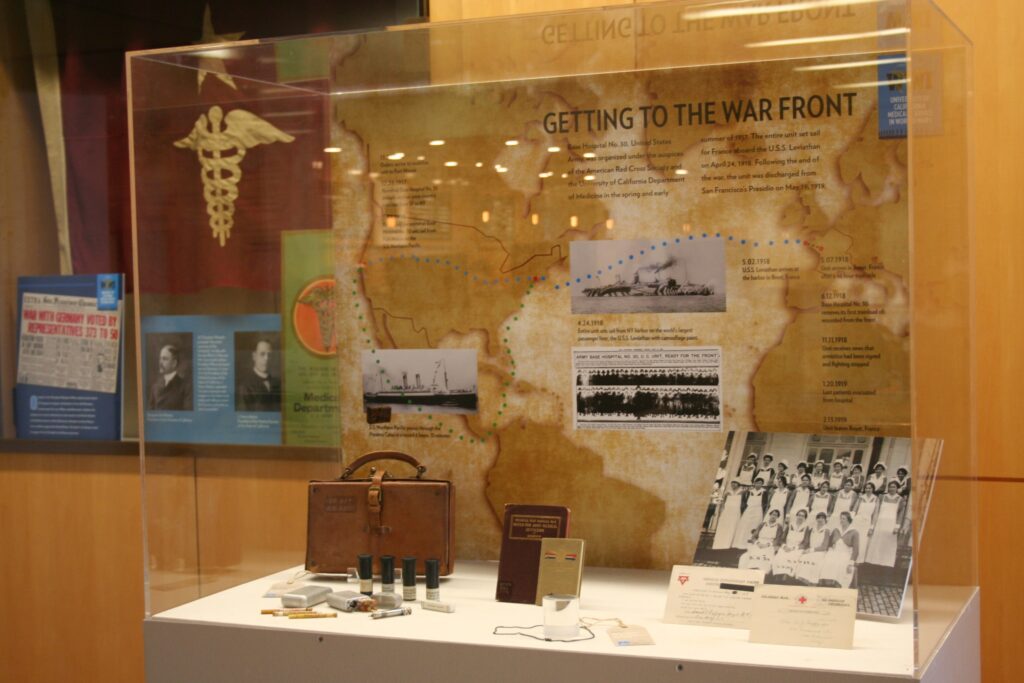 The exhibit features photographs, artifacts, and memorabilia from collections housed in the UCSF Archives, including a WWI Army-issued medicine kit, images of doctors and nurses serving in the field, and early 20th-century surgical and dental instruments.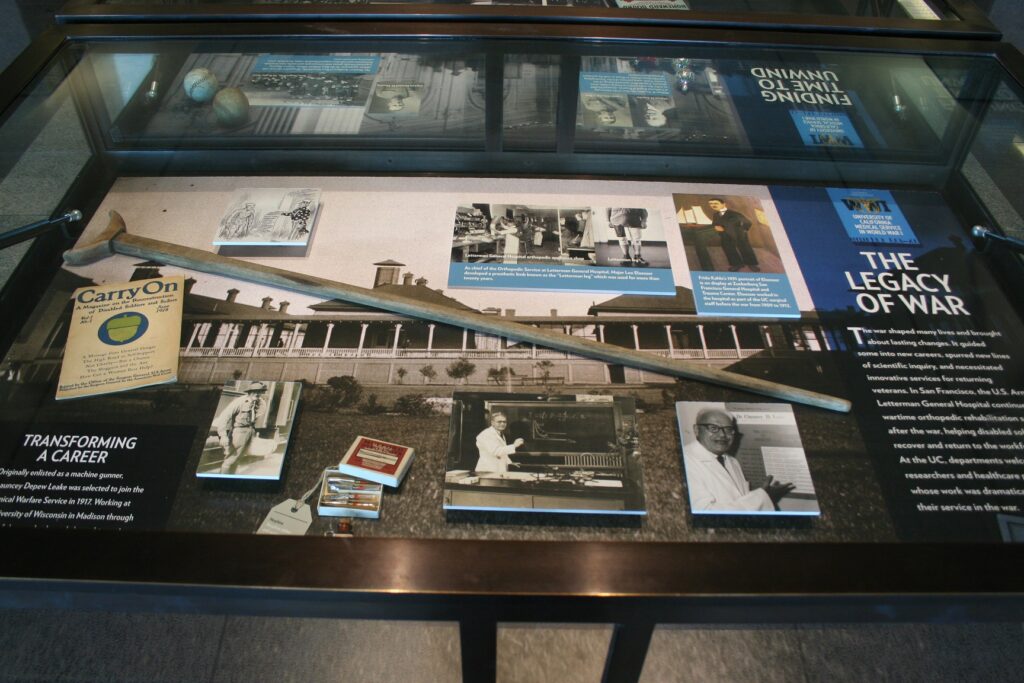 The exhibit will be open from April 2017-April 2018 on the main floor of the UCSF Library, 530 Parnassus Ave, San Francisco. It is free and open to the public during Library hours. Hosted by UCSF Archives and Special Collections and the History of Health Sciences Graduate Program, UCSF Department of Anthropology, History and Social Medicine. Curated by Cristina Nigro.
View photographs and other material related to UCSF service during World War I and World War II in our digital collections on Calisphere.