October is coming to a close, and with it our Archives Month festivities, but we still have two open houses in the next week for those who would like to come and check out our reading room and some of our materials:
On Saturday, October 28th, we are participating in the San Francisco Archives Crawl, and our reading room will be open from noon until 5pm. On display will be materials from our collections that document counterculture and protest movements, including records from the UCSF Black Caucus, AIDS History Project materials, and selections from the Tobacco Control Archives.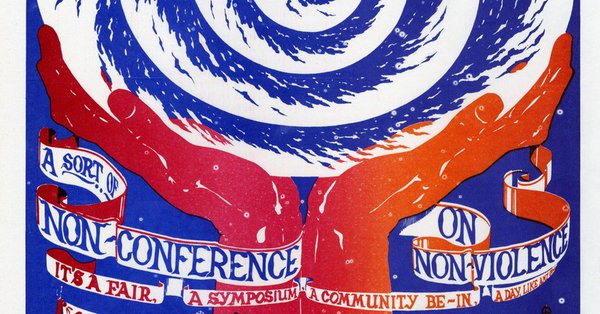 On Monday, October 30th, we will be holding our 2nd annual Halloween Open House from noon until 3pm, where we will showcase some of our "spooky" holdings. This event is being held in conjunction with the Library Maker's Lab Halloween event, and we will have a button maker available on the 5th floor for those who would like to create Halloween-themed buttons and magnets based upon materials in our collections.
One of the objects on display for our Halloween Open House is our 1883 edition of the Heinrich Hoffmann children's book, Der Struwwelpeter (or Shockheaded Peter). The book itself is well-known for its collection of rhyming allegories about the dangers of children misbehaving, such as our title character pictured below, who is named Peter and has some shockingly bad grooming habits.
Bound with our copy of Der Struwwelpeter is an adaption of the same work from 1882 by an Obstetrical-Gynecological society that was evidently distributed at a society dinner. Frighteningly, whoever decided to do the adaption chose to focus on childhood disease, instead of misbehavior, and illustrate each disease with it's own drawing. Even the "normal child" pictured below is a bit unsettling!