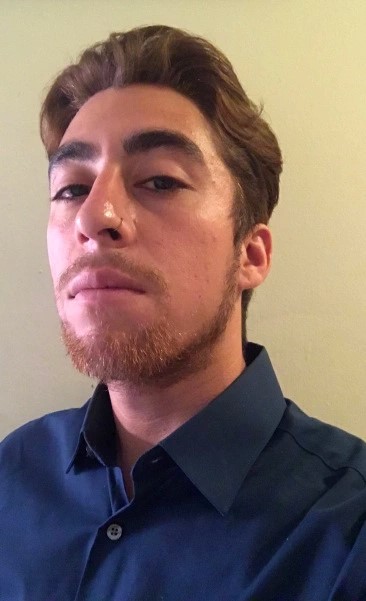 Mauricio Velasco is a young emerging professional in the museum industry. Born in San Salvador, El Salvador and raised in Los Angeles, he relocated from Los Angeles to attend the University of San Francisco. At USF, he aims to further his education while simultaneously gaining more work experience; he is currently interning as a Guest Assistant Curator for the University of California, San Francisco where he is assisting on their newest exhibition on AIDS titled, "They Were Really Us: UCSF's Early Response to the AIDS Epidemic".
As an Anthropology Major from the University of California, Riverside, Mauricio has a background in the study of human societies and cultural development. During his early college years he worked as an art handler and preparator in his university's museum, which is composed of three distinct spaces: The California Museum of Photography, Sweeney Art Gallery, and Barbara & Art Culver Center of the Arts. Shortly after obtaining his BA, he started an Internship in the Collections Department at The Wende Museum of the Cold War. The Wende Museum is an art museum, historical archive, and educational institution located in Culver City, California. It is here that he worked other unique jobs found in the museum industry like that of a registrar, docent, and event staff member. After working at his university's museum and The Wende Museum, Mauricio decided he wanted to have a career in the museum industry because of his love for the arts. Mauricio applied to the University of San Francisco's Museum Studies Program shortly after.
Mauricio is now looking to network and collaborate with like-minded people who wish to push the envelope on what a museum can do as a public institution for its community. He is especially interested in cultural and historical museums. In his spare time he likes some rest and relaxation. When traveling, he is sure to visit the local museum, whether it is in Auckland, New Zealand, at the Auckland Art Gallery Toi o Tāmaki or at the Rijksmuseum in Amsterdam, Netherlands.