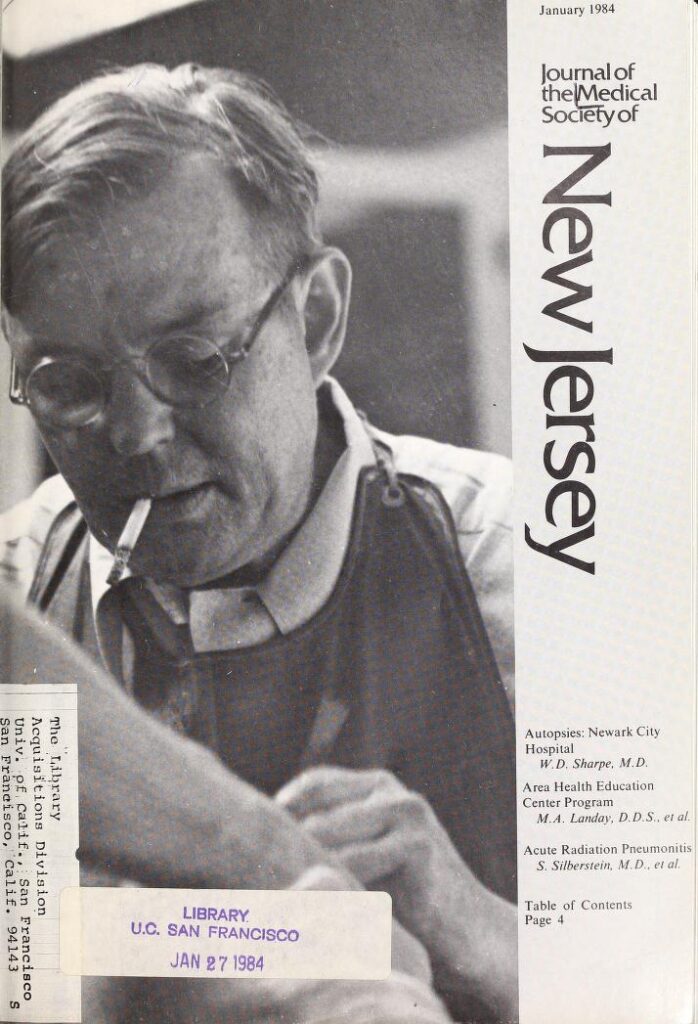 We've become somewhat accustomed to seeing "smoking doctor" pictures, typically the product of tobacco advertising cynically appealing to authority. The above image comes from a naturalistic setting however, depicting pathologist Dr. Harrison Martland (see table of contents below) at work.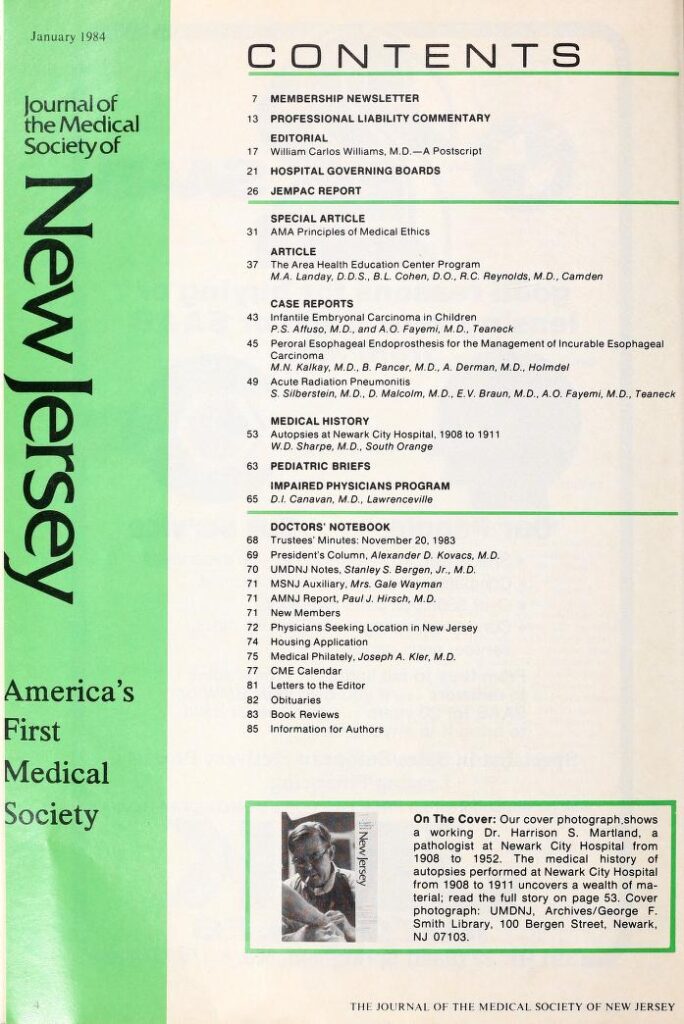 Dr. Martland is featured on the cover of the January 1984 edition of the Journal of the Medical Society of New Jersey (Vol. 81 no. 1), digitized by the Internet Archive as part of the NEH grant-funded project to digitize many of our state medical society journals.
The journal lacks any commentary on the smoking but does lead us to an article on the analysis of Dr. Martland's historical autopsy records performed at Newark City Hospital from 1908 to 1911.
The author draws some interesting conclusions about the safety and violence of Newark from Dr. Martland's records, but perhaps one of the most interesting details is his attempt to record all his findings in Latin! He gave up eventually, doubtless making the author's analysis that little bit easier.
Check out this and many other journals from our collection and four other libraries at the Internet Archive's State Medical Society Journals project page. Expect continued updates to the collection throughout the year.