This is a guest post by Jeffrey S. Reznick, PhD, Chief, History of Medicine Division, National Library of Medicine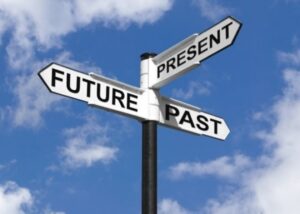 It is a privilege to offer this blog post as a follow-up and complement to my October 21, 2016, Archives Talk at UCSF, and to do so as my NLM colleagues and I work with our leadership to craft the NLM's third century and encourage public feedback on its strategic planning process.
For several years now, the NLM's History of Medicine Division has been embracing the future as we continue our mission to collect, preserve, make freely available, and curate for diverse audiences the NLM's treasured historical collections, which span ten centuries. I've described this mission as stewardship of the past, and I have argued that it is not mutually exclusive of embracing the future. This is because to be the best steward of history during times of change, it is important to anticipate, explore, and chart the paths toward many possible futures. So what do I mean by embracing the future?
Embracing the future means facing change. It means engaging and grappling with it, because studying history can contribute meaningfully to contextualizing and shaping change.
Embracing the future means supporting open and "citizen-centered" government. It means enabling access to all, not just a few. It means engaging new audiences, not only the traditional ones. It involves engagement across the disciplines, and across the spectrum of the public, to ensure that scholars, educators, and interested people of today and tomorrow can have access to the world's historical medical heritage for research, teaching, and learning.
Embracing the future means embracing fair use and supporting robust digitization as a means of both access and preservation, and achieving these goals through mutually-supportive public and private partnerships. Moreover, embracing the future means appreciating and understanding that digitized historical medical collections exist in a format appealing not only to those focused on deep reading and close study of individual works, but also to scholars and to entirely new audiences who are interested in mining these digital surrogates and their associated metadata data for more data-focused research. The evolving digital world is producing an ever-increasing volume of digitized physical material and born-digital resources. The worlds of "big data" and data science are meeting a longstanding world of persistent physical objects that contain records of the human condition. As these worlds collide and coexist, opportunities abound to advance interdisciplinary collaboration and expand cooperation among institutions and organizations that preserve history and support current and future medical research, and research in all disciplines.
Embracing the future means pursuing exhibitions and otherwise giving voice to theresearch and educational value of our historical collections as they speak to important contemporary and historical topics like confronting domestic violence, understanding AIDS, politics, and culture, exploring 20th-century healthcare professionalization, and revealing how meals offer insights into the relationships between and among individuals.
And finally, from a leadership perspective, embracing the future means meeting individuals where they stand, treating them as colleagues and as part of a team. It means supporting mentorship to advance careers, and continuous learning to advance interdisciplinary research and teaching focused on historical and contemporary issues of health and the human condition. These initiatives are not only keys to embracing the future of challenges and opportunities. They are keys to succeeding in that future.
To learn more about my thoughts about embracing the future as stewards of the past, you can read this article or, if you wish, watch my October 21, 2016, Archives Talk at UCSF.