We are currently processing and digitizing material from the John S. Greenspan papers as part of our National Archives NHPRC grant, "Evolution of San Francisco's Response to a Public Health Crisis: Providing Access to New AIDS History Collections."
Included in the Greenspan papers are files related to the Women's Interagency HIV Study (WIHS). WIHS was organized in 1993 to investigate the impact of HIV infection on women. It is one of the largest and longest ongoing U.S. studies of its kind, with clinical sites and cohorts throughout the country. John Greenspan and Deborah Greenspan, his wife and longtime research partner, participated in research activities associated with WIHS.
In the collection are copies of WIHS newsletters created for and by women living with HIV. The newsletters include updates on WIHS research, stories and letters from participating women, event announcements, and other related information. Below are sample pages from the Spring 1997 issue of Health WIHS, a publication of the Women's lnteragency HIV Study in Chicago.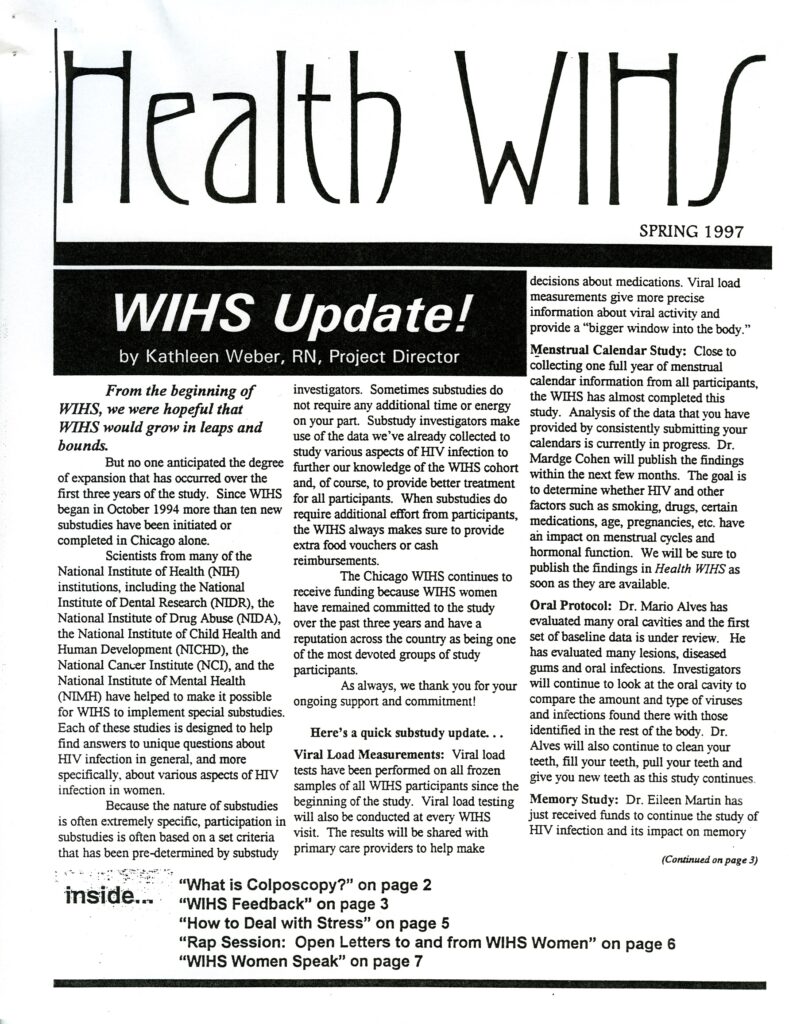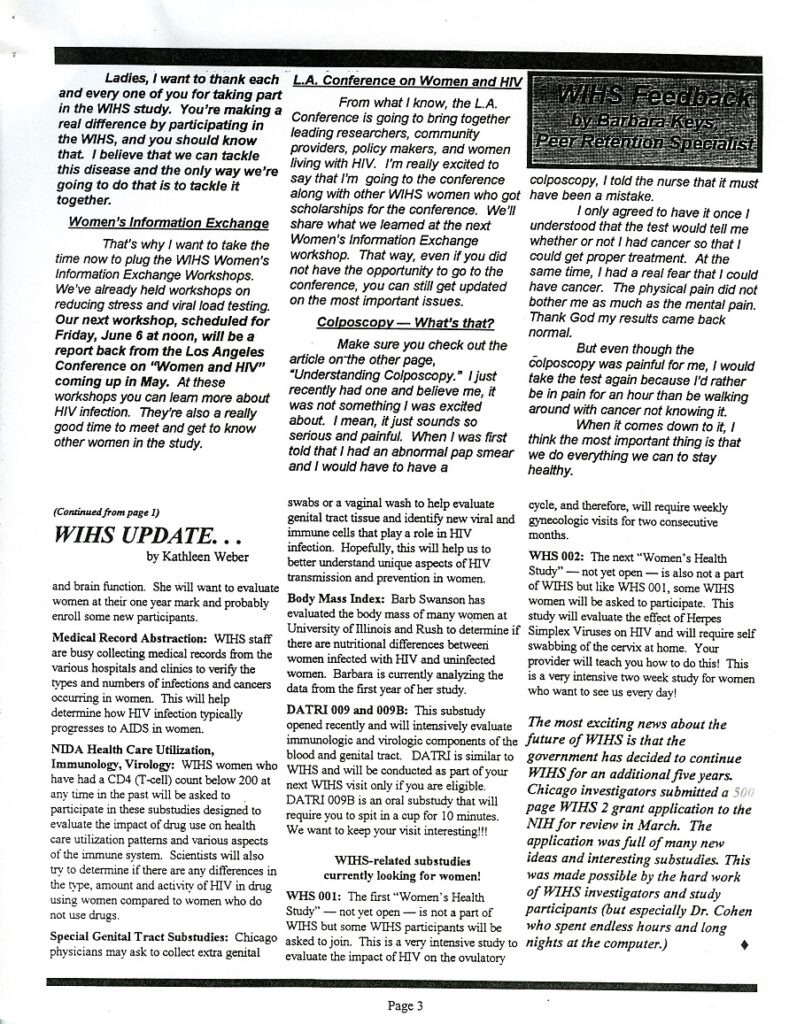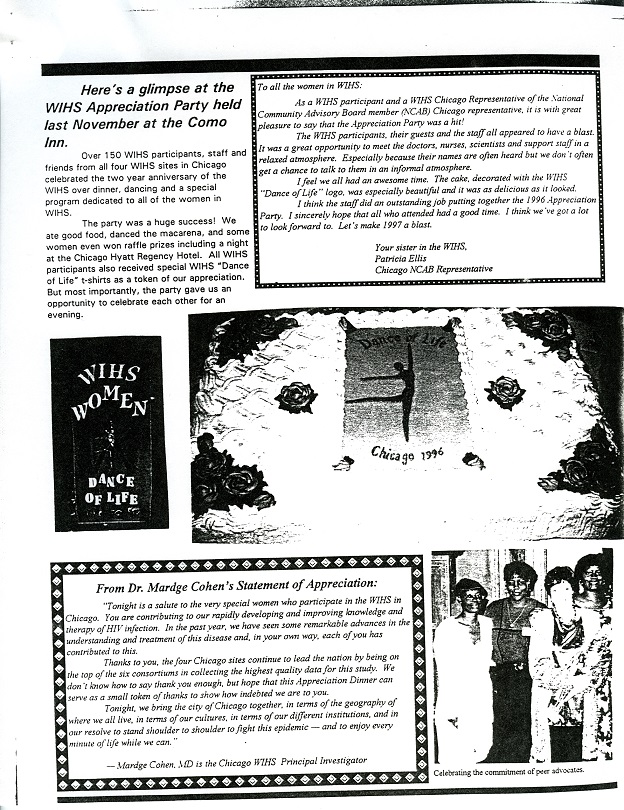 To learn more about the Greenspan papers read our earlier post, "Processing the John Greenspan Papers."
You can view the complete Greenspan digital collection on Calisphere.