We're happy to announce that we have been selected to digitize several of our collections through the latest round of the California Revealed digitization granting program. California Revealed is a California State Library-funded initiative to digitize, preserve, and serve historically significant Californiana in partnership with archives and other repositories across the state.
For this latest round of digitization, which will begin in April of this year, we will be digitizing our Tales and Traditions scrapbooks, several of our scrapbooks documenting the experiences of Hospital Unit 30 in World War II, and several folders from the records of the Black Caucus, specifically production materials for their Black Bulletin newsletter.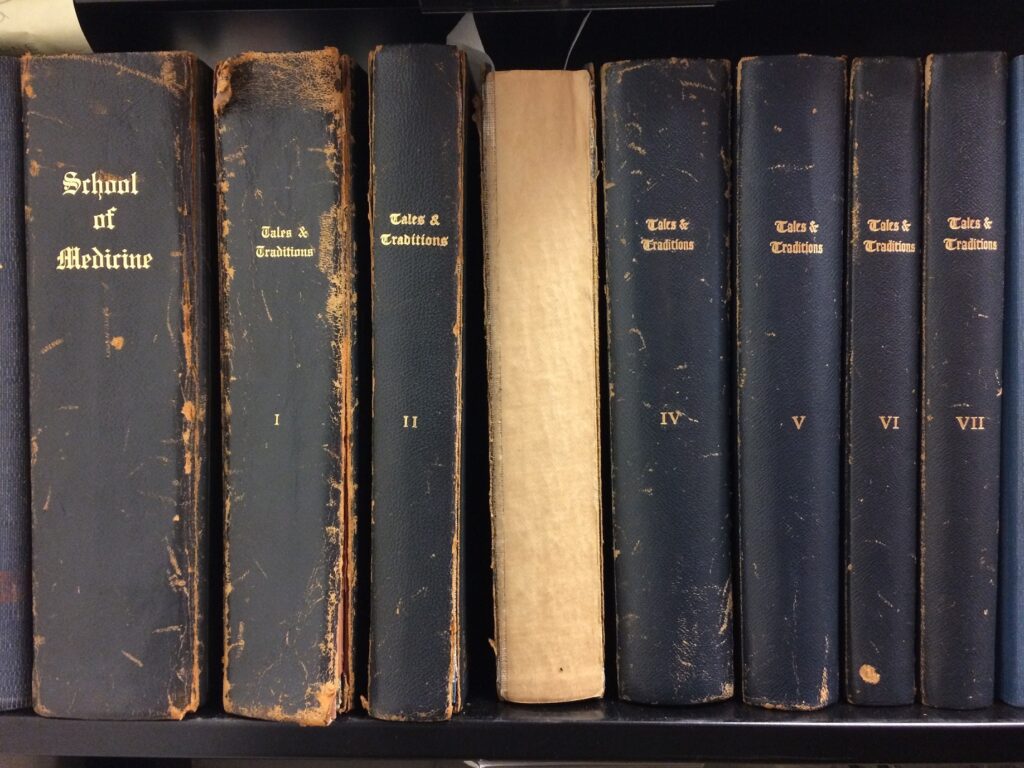 All of these collections combined document some fascinating slices of California history where it intersects with the history of UCSF. Since UCSF is one of the older UCs (though it has changed form several times), it should come as no surprise that they intersect a lot! Just as a sample, these materials contain histories of the development of a public health program in the state of California, an account of California survivors of WWII war crimes such as Nazi medical experiments and the dropping of the Atomic Bomb of Hiroshima, the development of one of the first summer camps created specifically for people with diabetes, the medical questions that were at the beginning of the California drug craze, and the development of the civil rights movement in California and the intimate ties between organizers who were employed at UCSF and the larger nationwide movement.
We're excited to get these materials digitized and available to everyone, no matter their location. We'll announce when they're online.