We are happy to introduce our new archives assistant, Xavier Macy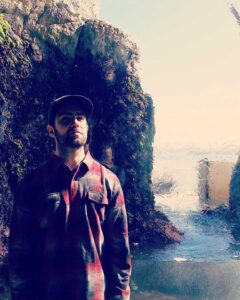 who will be helping with diverse archival projects in the next few months.
Xavier is currently working on his PhD in African American History and the History of Science, Technology, Environment and Health at Rutgers University. He holds a Master's Degree in American History with a concentration of the Civil Rights Movement, from James Madison University and has dedicated his academic career to understanding issues of race throughout American History.
Previously Xavier headed the creation of the Montgomery Bus Boycott Carpool Database, authored multiple entries for the Encyclopedia of Jim Crow, worked with the Institute of Visual Studies on numerous exhibits focusing on issues of race, gentrification, and urban renewal, and gave numerous papers at various academic conferences, the most recent being given at the Society for the History of Technology held in St. Louis, Missouri. He also has a significant amount of experience utilizing archives for his own historical research.
Xavier was born at UCSF and is a native of San Francisco and Pacifica, having taught throughout the Bay Area including heading a critical thinking program at San Mateo County Jail. He currently lives with his fiancé in Pacifica.