This is an excerpt of a blog post written by Rebecca Tang, Developer with the Industry Documents Library, a division of the UCSF Archives. Read the full article here.
On Thursday October 26, 2017, the Library and Center for Knowledge Management hosted job shadowing for high school students for the first time!
Two students, Kelly and Jane, both Juniors from Balboa High School, visited us and spent the day learning about what it is like to work as a programmer.  Kelly and Jane are part of the Game Design Academy at Balboa High School.  The Game Design Academy is the path way for students who are interested in engineering and programming.  Kelly and Jane have not had any programming experience yet.  They will start programming classes next semester.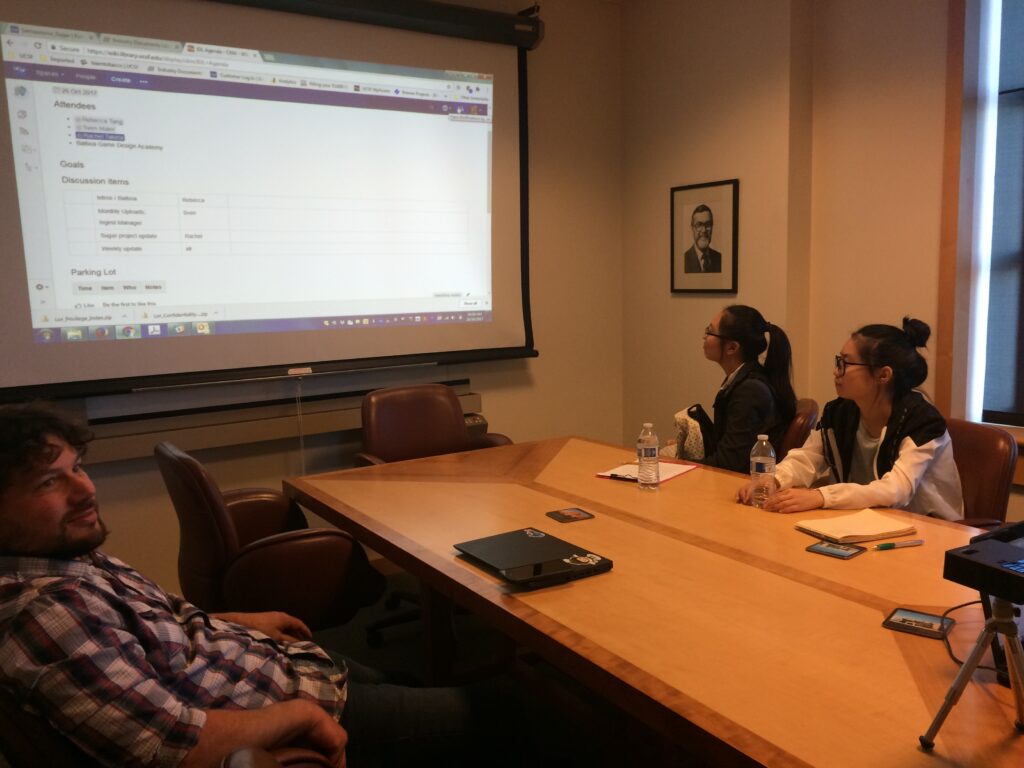 They started the day off with a tour of the library with Jim.  Then they attended the weekly meeting with the Industry Documents Library team.  During the meeting, they learned about about the IDL project, databases, and search index.
Then they attended Illios code jam with the Illios team where they got a front end programming primer from Jason and listened in as the Illios team discussed ways to improve their UI…Continue reading the full job shadowing article on the CKM blog.