The lecture History, Science, and Art of Ocular Prosthetics given by Robert S. Sherins, MD, in the UCSF Library on May 28th is now available free online.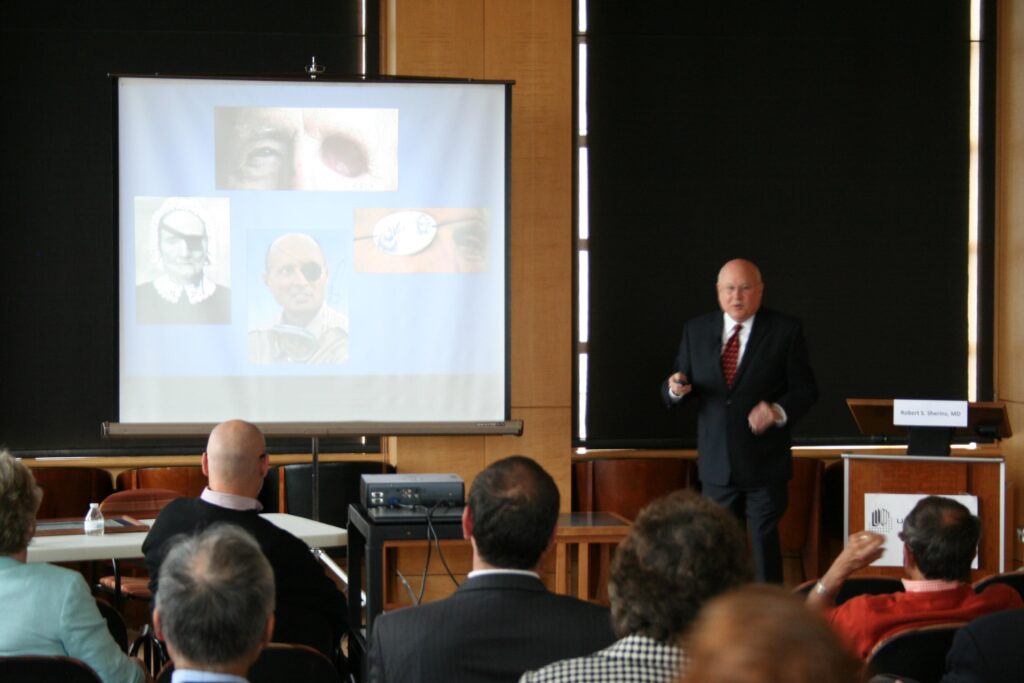 This lecture, and the current exhibition on the fifth floor of the library, feature the Danz ocular pathology collection. The beautiful collection of glass eyes was exhibited several times during the past 50 years, however many historic details about this donation were lost. This unique artifact is used to tell the story of family traditions continued through the centuries on two continents. Through partnership with several members of the Danz family – ocularists: Phillip Danz of Sacramento; William Danz of San Francisco; and William Randy Danz of Ridgewood, New Jersey; as well as the author/lecturer, Dr. Robert Sherins, ophthalmologist, UCSF School of Medicine Alumnus Class of 1963; and UCSF archivist, Polina Ilieva, this exhibit demonstrates the evolution of skillful craftsmanship of Müller-Uri and Danz families, as well as the science and art of ocular prosthetics.
Please use this link to view Dr. Sherin's presentation in full. More information about the story of the Danz collection can be found here.
About the UCSF Archives & Special Collections Lecture Series
UCSF Archives & Special Collections launched this lecture series to introduce a wider community to treasures and collections from its holdings, to provide an opportunity for researchers to discuss how they use this material, and to celebrate clinicians, scientists, and health care professionals who donated their papers to the archives.