Date: Friday, October 6, 2017
Time: 12 pm – 1:15 pm
Lecturer: David E. Smith, MD
Location: Lange Room, 5th Floor, UCSF Library – Parnassus
530 Parnassus Ave, SF, CA 94143
This event is free and open to the public. Light refreshments will be provided.
REGISTRATION REQUIRED: http://calendars.library.ucsf.edu/event/3555516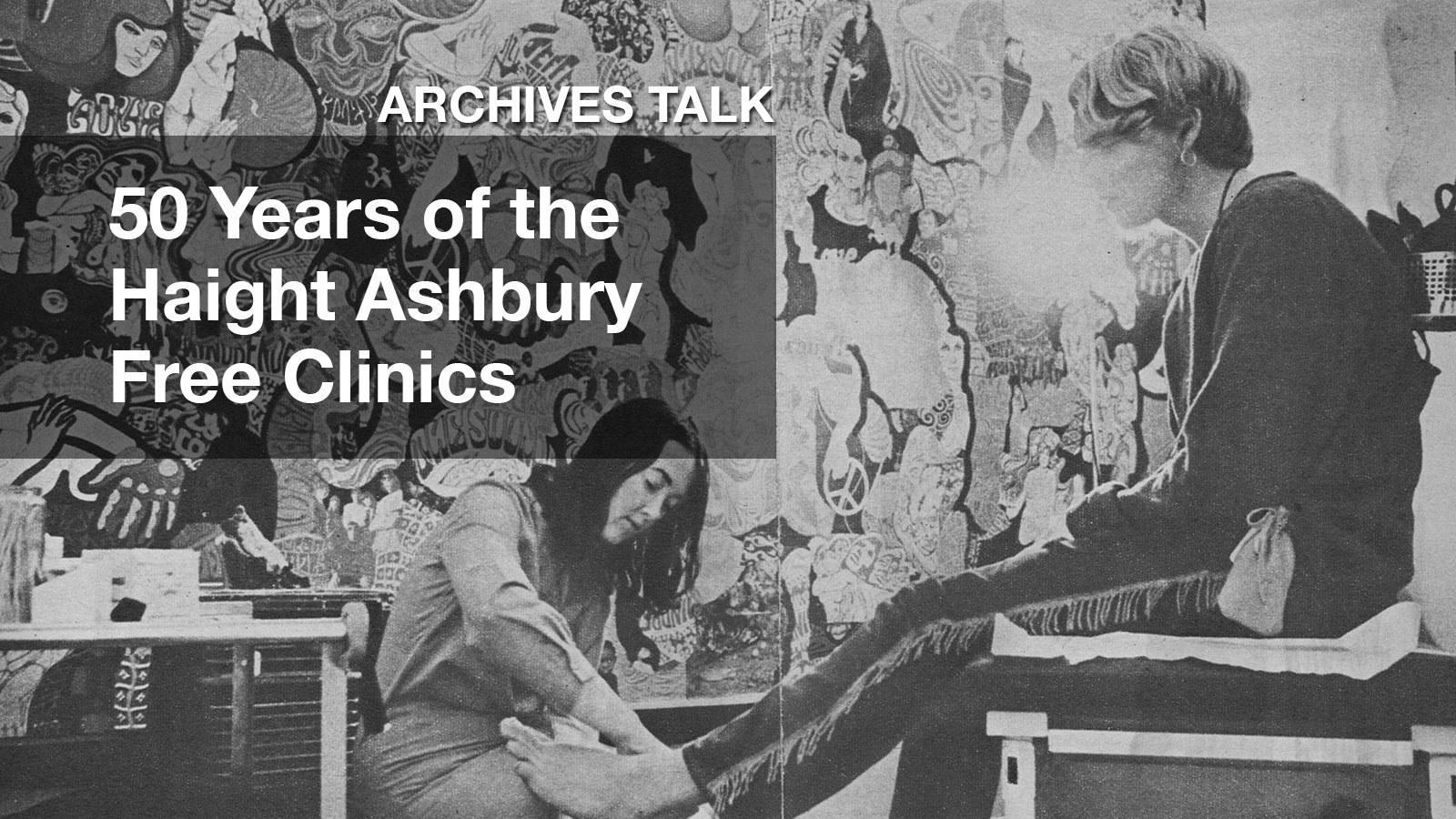 This year marks the 50th anniversary of the Summer of Love. Born in the Summer of Love, the Haight Ashbury Free Clinic, founded by UCSF alumni David E. Smith, MD, and staffed by volunteer medical providers from UCSF, celebrated its 50th anniversary on June 7, 2017.
Join Dr. Smith as he tells the story of the clinic's founding and the 1960's Haight-Ashbury luminaries who kept the clinic alive in its early days. He will discuss the clinic's role in the birth of addiction medicine as a specialty, and the lessons the free clinic movement holds for healthcare reform efforts in the 21st century.
David E. Smith, MD, is a medical doctor specializing in addiction medicine, the psycho-pharmacology of drugs, new research strategies in the management of drug abuse problems, and proper prescribing practices for physicians. He is the Founder of the Haight Ashbury Free Clinics of San Francisco.
About the UCSF Archives & Special Collections Lecture Series
UCSF Archives & Special Collections launched this lecture series to introduce a wider community to treasures and collections from its holdings, to provide an opportunity for researchers to discuss how they use this material, and to celebrate clinicians, scientists, and health care professionals who donated their papers to the archives.