We are excited to announce a new collection from the ZSFG Archives. The Longenecker Photograph Collection, consisting of twelve boxes of prints, negatives, and glass plate negatives, is now available for research.

Don S Longenecker was the official photographer for San Francisco General Hospital from the 1950s to the 1980s. During that time, he took photos of the interiors and exteriors of the hospital campus, staff, events, and patients, including portraits of staff members and medical photos of patients for use in publications.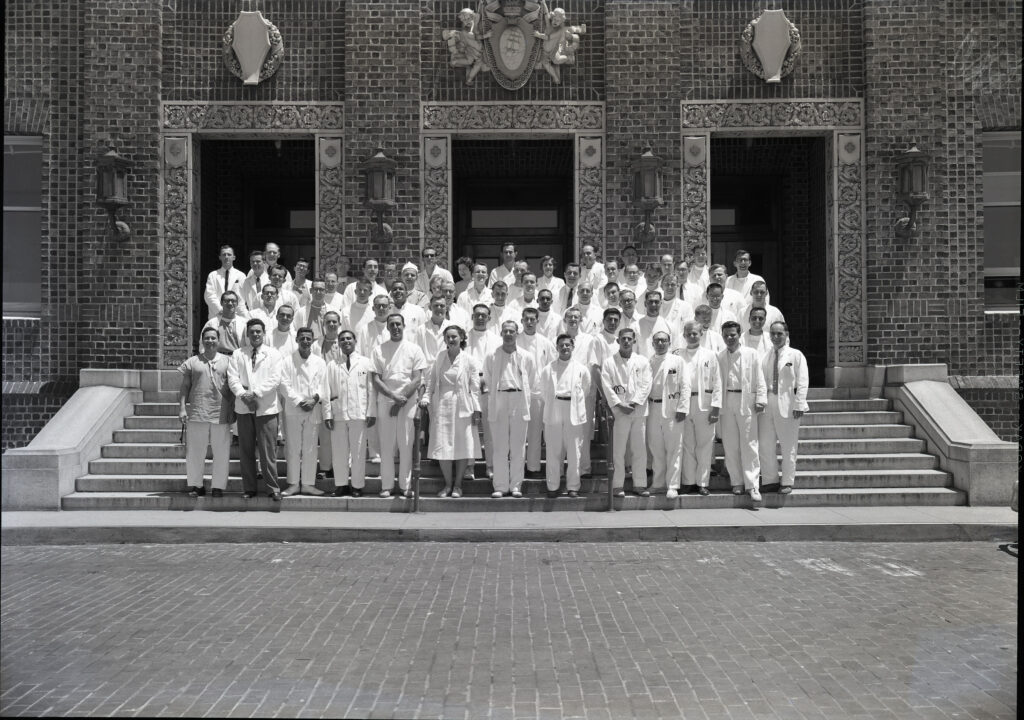 Of particular note are the images that document the many changes to the hospital campus during the 30+ years of Longenecker's career. For example, the collection features images of the addition of fire escapes to the Nightingale wards of Buildings 10, 20, 30, and 40, the demolition of the old administration building that originally stood at the front gate entrance to the hospital, and the dedication of the new pathology building in 1967, along with other photos of both interior and exterior remodeling and construction. The collection also includes detailed images of the brickwork and architecture of the historic buildings that date back to 1915.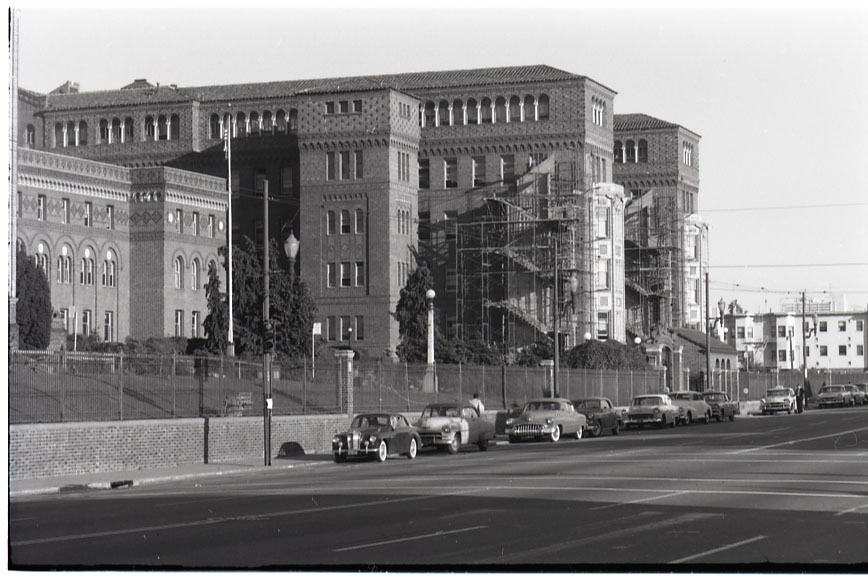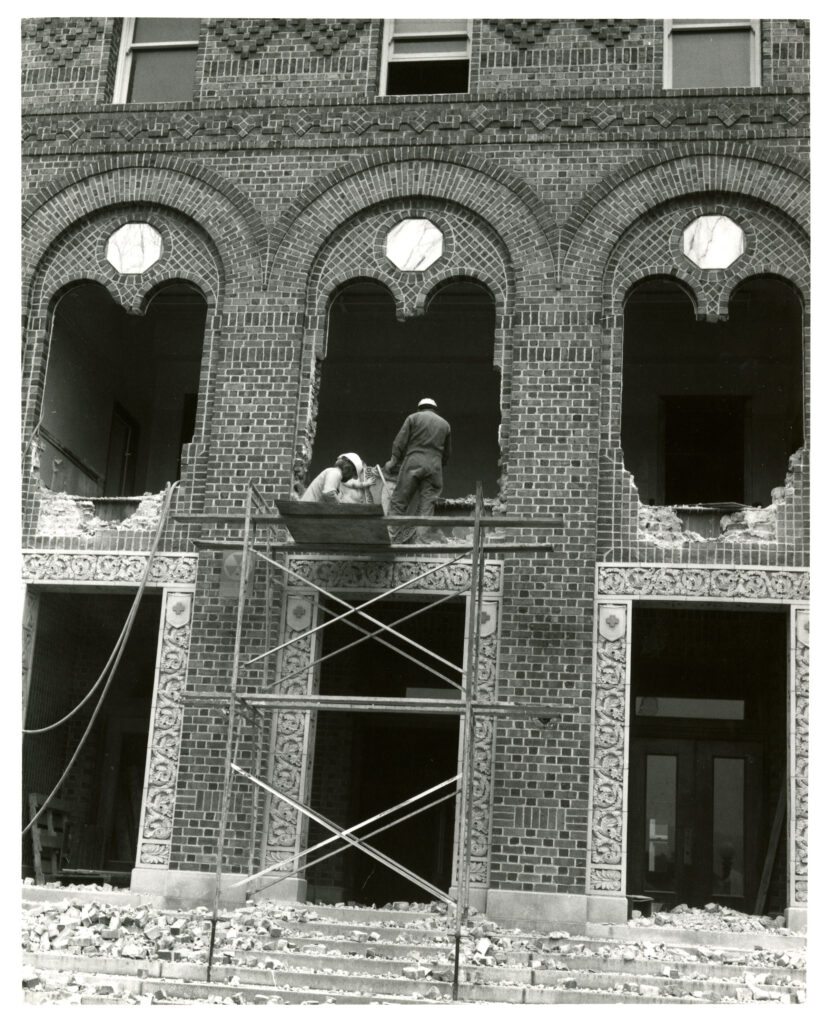 Other highlights of the collection include photos of the surgical amphitheater, Mission Emergency, the dedication of the Trauma Center, staff labor strikes, hospital equipment, and many photos of staff events and celebrations.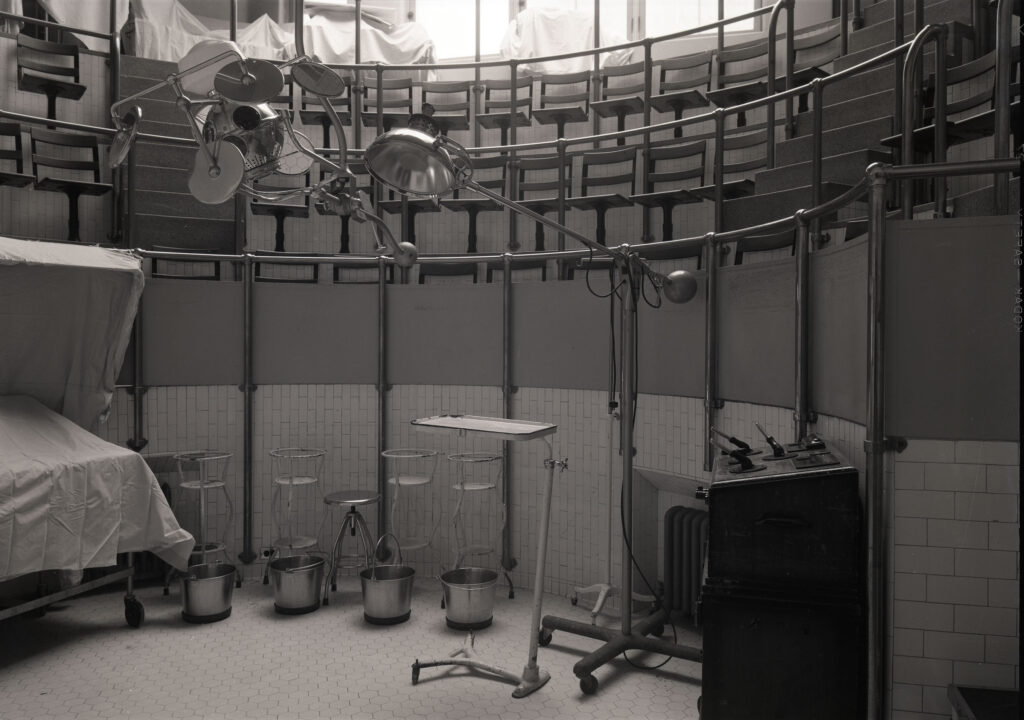 The finding aid for this collection is available on OAC.