This is a guest post by Caitlin Toomey, UCSF Archives Intern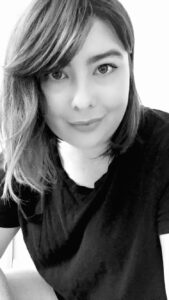 Hello, readers! My name is Caitlin Toomey and I was fortunate to be an intern at the UCSF Archives and Special Collections during spring semester. I am currently in the process of receiving my master's degree in museum studies at USF. Since high school, I have either worked or interned at multiple museums and galleries throughout California, but my time at UCSF stood out as a unique and valuable experience.
While an intern, I was responsible for many different tasks and worked on a number of exciting exhibits. What stood out to me about this internship was the amount of skills I was able to gain and perform throughout the process. For the majority of my internship, I focused on the current exhibit on display in the Library, "DO THE BEST FOR OUR SOLDIERS:" University of California Medical Service in World War I. It was during this time that I completed many different duties.
I began by researching specific subjects, such as the influenza outbreak in 1918 and how troops were entertained on the front, which would be used in the exhibition as stand alone displays. I also wrote the labels with other curators for the exhibit. This was a valuable experience because I mostly have a background in education and collections, so working on more curatorial skills was very helpful. Additionally, collaboratively writing labels can be a challenging but educational experience, and as a result helped me with my writing skills.
Along with assisting in curation, I was also able to work on exhibit design and collections management for "DO THE BEST FOR OUR SOLDIERS". I most enjoyed this part of the process because I was able to pick out artifacts for a number of the displays. Looking through the UCSF Archives and Special Collections storage was absolutely fascinating. The collection has so much to explore and discover on the shelves and stacks that I was never at a loss when looking for objects to display. I was also lucky enough to select and help place objects for a number of other special exhibits during my tenure, such as the UCSF Alumni Weekend artifact display of unique health science artifacts and the UCSF Cornerstone demolition series.
Overall, I can look back on my time at the UCSF Archives and Special Collections as a very positive and educational experience. Not many internships give the opportunity to play a large role in exhibitions, as well as learn many different skills that will become valuable for a successful career. I know that I will take with me the many lessons I learned during these past few months. This was a wholly gratifying internship and I will cherish it throughout my career.