This is a guest post by Kristin Daniel, UCSF Archives and Special Collections Intern.
Dear Reader, you may not be aware of the fact that most—if not all—archives must deal with the looming specter of unprocessed legacy collections haunting their vaults.  Hark, what's that I hear?  The sound of researchers gnashing their teeth at the thought of virgin cartons, brimming with knowledge, just beyond their reach?  In the name of Science and History, what can be done?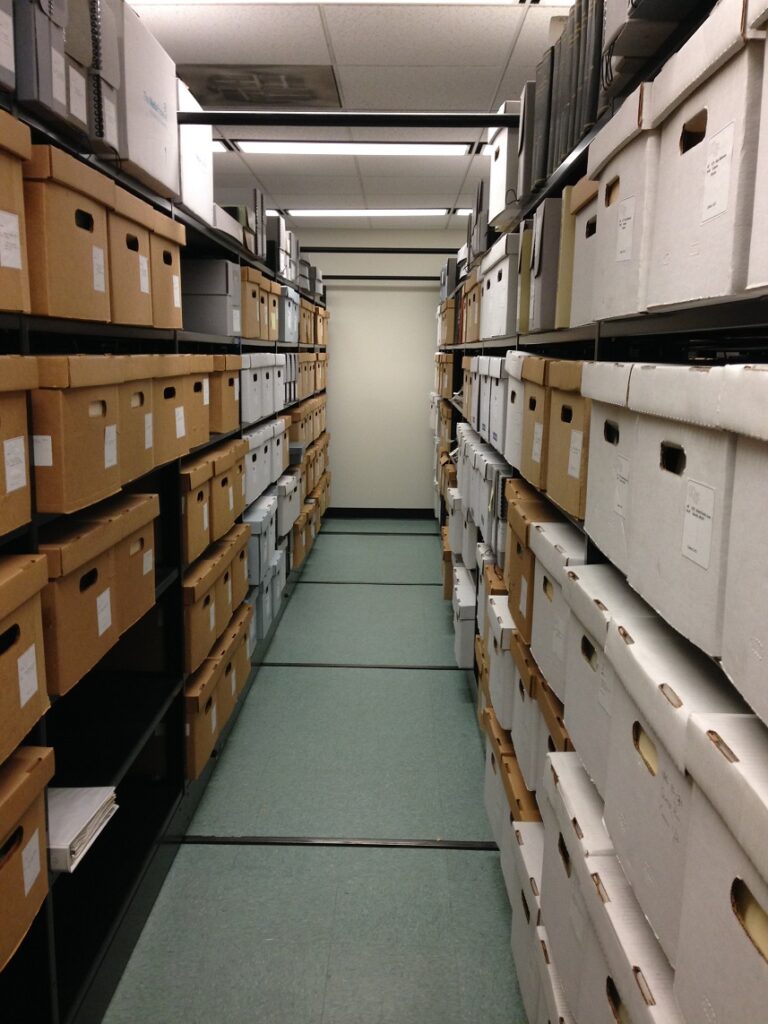 I'll tell you good Reader!  An expedition is being undertaken at this very moment to survey those hidden but not forgotten boxes of lore that reside in the vault of the UCSF Archives. Possessing the requisite skills and patience, archivist David Uhlich and myself (your plucky and adroit, intern) are making our way through shelf after shelf of material – opening boxes, checking contents, and conferring with the notes of archivists gone by.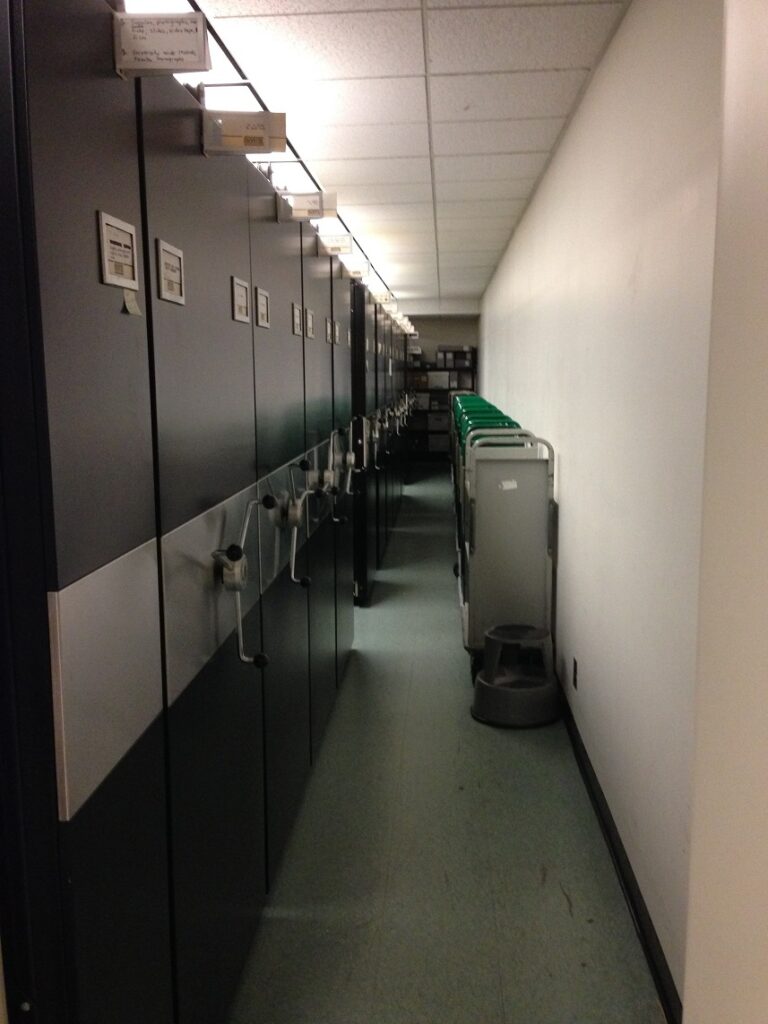 Sometimes we find what's on the shelf matches what information we have, but sometimes we come across half-created records or material lacking adequate description.  Despite these setbacks, we roll up our sleeves and soldier on, updating existing records with new information about content and location, or creating shiny new records of our own.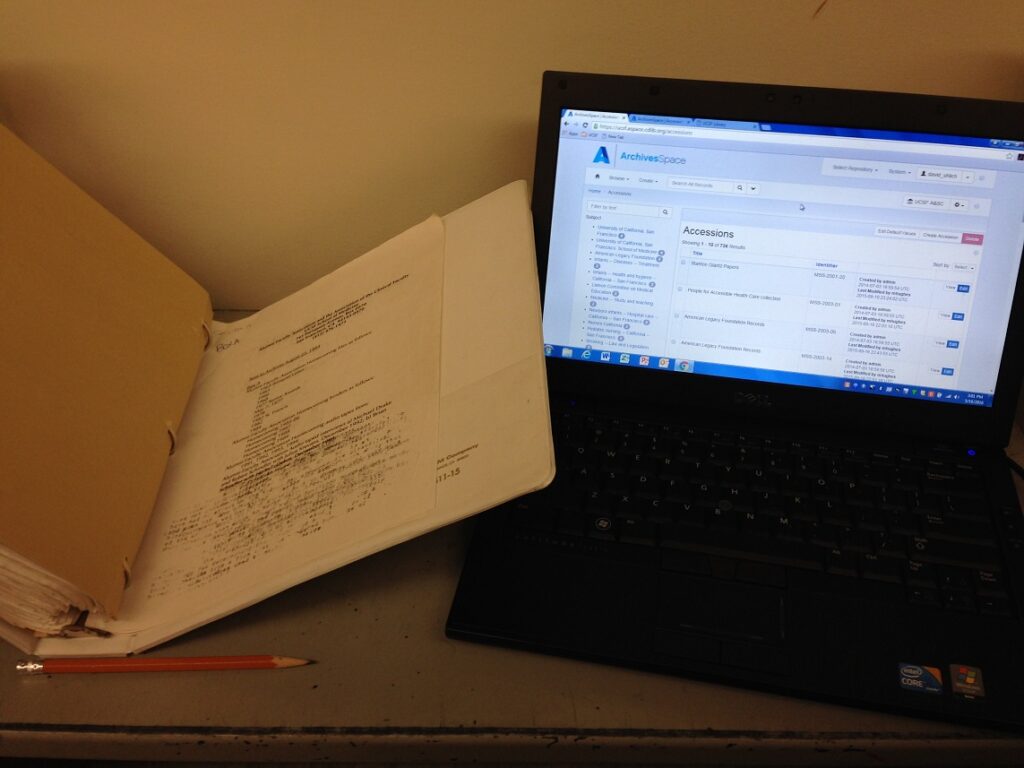 It's a long process, but it is important work.  Fear not, gentle Reader, for although the task seems Sisyphean in magnitude, the brave souls of the Archives and Special Collections are determined to succeed!