When recently asked whether the archives had any pictures of snow in San Francisco, one of my colleagues mentioned that she had seen a folder that mentioned snow in our photograph collection. We were able to track it down pretty quickly, and sure enough, the title of the folder was: "San Francisco—Some Snow, 1930s." Quickly thumbing through the prints, I found this breathtaking photograph of the construction of the Golden Gate Bridge, with snow on the Marin Headlands in the background.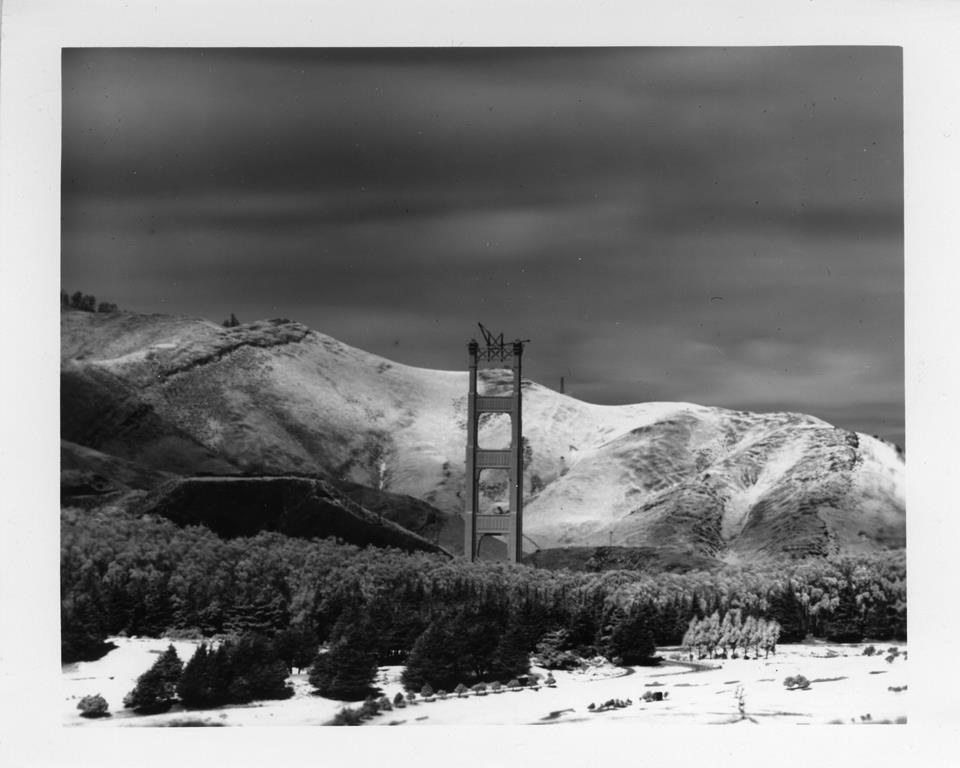 It is fairly rare that I answer a reference question so quickly—and with such stunning results. But had I really? Trying to determine an approximate date for the image, I looked up the dates for the major snow storms in San Francisco (which was easy, considering there were only four during the 20th century) and cross-referenced it with the construction of the bridge. The only snow storm in San Francisco during the 1930s was on December 11, 1932—almost a full month before construction began on the bridge on January 5, 1933.
Disappointed, but also a little intrigued, I looked at some of the other "snow" images in the folder. This one, which appears to be of the Marin Headlands as well, with the city in the foreground, had the following caption on back: "Looking North: When the cold wind doth blow, we sell this for a snow picture. Infrared."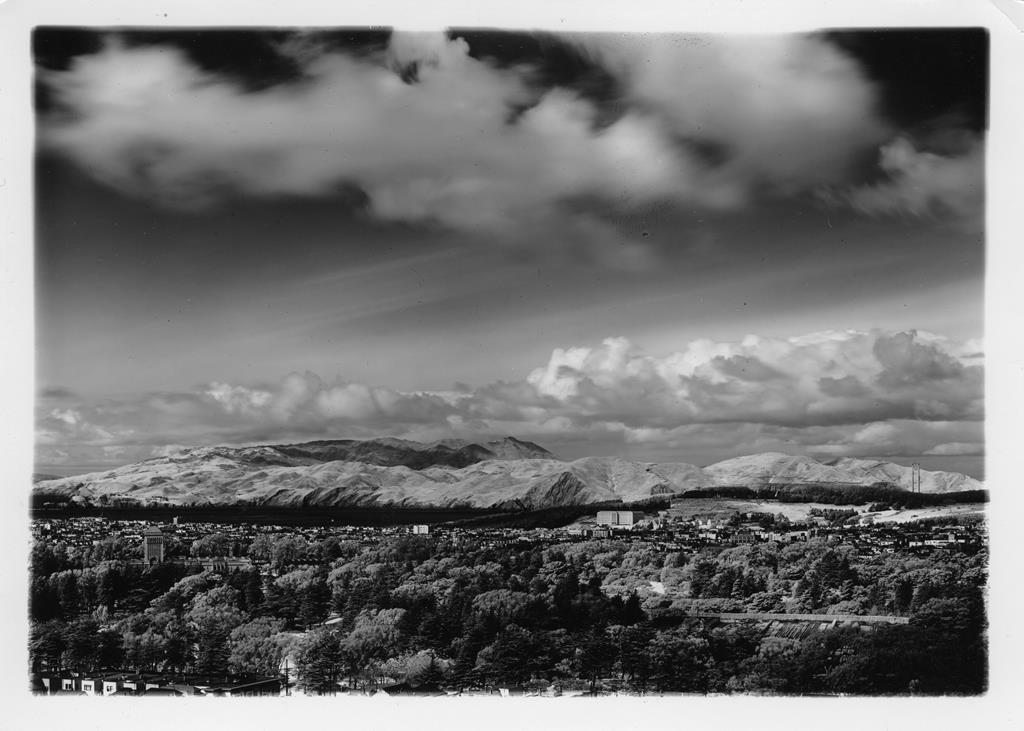 The mystery was solved when I took a peek at the verso of another "snow" picture. This one was taken with a telescopic lens from the Dean's office of the UCSF School of Dentistry, and showed downtown San Francisco with the Berkeley Hills in the background. The image was dated March 8, 1934.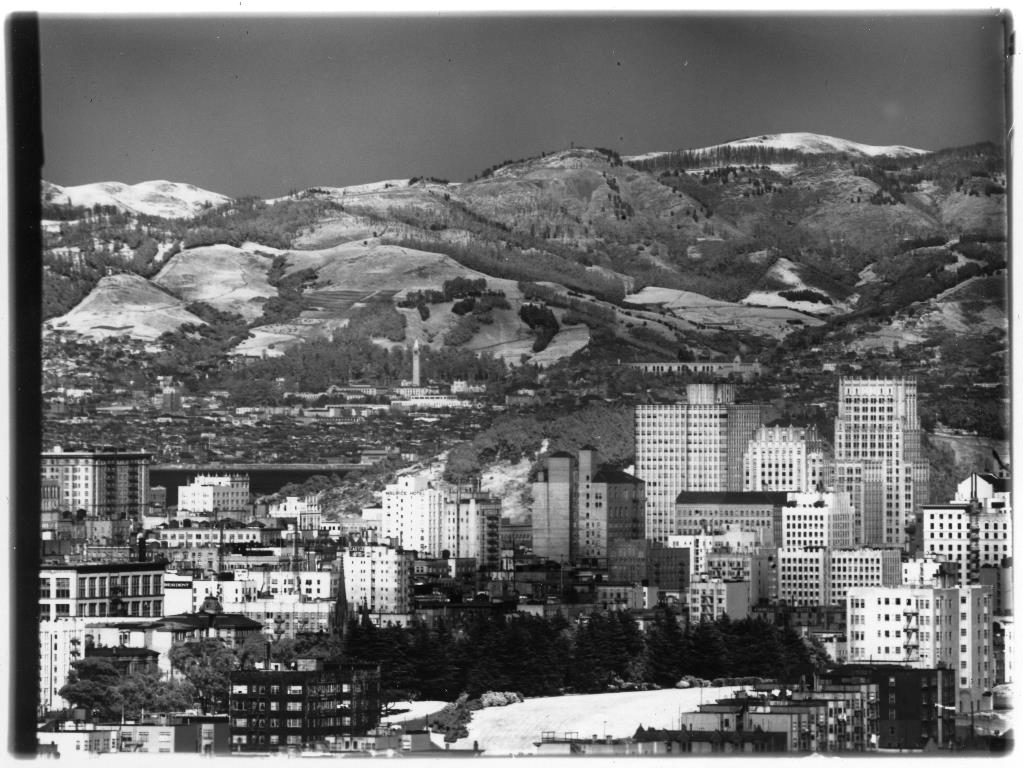 A scan and transcription of the anonymous photographer's description of how he or she was able to turn the Bay Area into a winter wonderland at the beginning of March is below. Evidently the infrared plates used in taking the image turned the "bright green grassy slopes of early spring" into what appeared to be snowy peaks. Unfortunately, this meant that we didn't have any photographs of snow readily available, but at least it made for a fun little search.