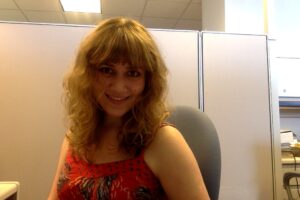 Before me there stood a great, big wall.  An obstacle.  A fortress.  Well, metaphorically speaking, in any case.  However, the five archival boxes full of various documents and files seemed as large as the tallest gate to me.  Being a lowly intern, I must admit that I was a bit intimidated.  After all, it was my responsibility to sort and organize all of these files.
The documents all pertained to the life and career of Dr. E ('Eddie') Leong Way, one of UCSF's oldest alumni, and a great contributor to the understanding of opiate addiction and reliance.  Unfortunately, their previous keepers did not properly store the files.  They were in some small state of disarray, stuffed in varying folders and envelopes, stacked on top of each other, and even, in some cases, in incorrect boxes.
It was my job to remove the files from their initial place and sort them properly.  I took them out of their different folders and placed them in official, archival ones, meant for preserving and protecting files more efficiently than other folders.  Each folder must be labeled and numbered properly as well.  After that, they are to be placed in official, archival boxes.  And, lastly, I had to write up the inventories for each of the boxes.
It was a long, time-consuming task, requiring precision and a good deal of attention.  Admittedly, it was a bit frustrating at times.  However, that did not prevent it from being a great experience.  It was fascinating to get insight into the work required in the archives.  More importantly, it helped me understand the hard work others put into these tasks and others, as well as appreciate the importance of preserving and organizing the archives affectively and efficiently.  If I were to be perfectly honest, I wouldn't trade the experience for anything.
For more information please see the library catalog record and finding aid for the Way papers.
Alex Giacomini was born and raised in the San Francisco Bay Area. She is vastly interested in writing and the humanities, and is currently a communications intern in UCSF's School of Pharmacy.   Alex is a rising senior at UC Berkeley, where she is working to attain her Bachelor of Arts in English Literature.