Robert E. Allen, Jr., MD, (1935-2018), was born in Blountstown, Florida and always aspired to become a doctor. In pursuit of his dreams, Allen received a bachelor's degree in Biology from Florida A&M University, master's degree in Genetics from Michigan State University, and a doctorate in Medicine from Meharry Medical College. He completed his residency in surgery at UC San Francisco, and a fellowship in surgery oncology at Memorial Sloan-Kettering Cancer Center in New York City. Allen also completed two additional postdoctoral fellowships in surgery at the National Institute of Health and peripheral vascular research at San Francisco General Hospital. As a SFGH fellow in trauma, he organized the ambulance paramedic program while training under F. William Blaisdell, MD.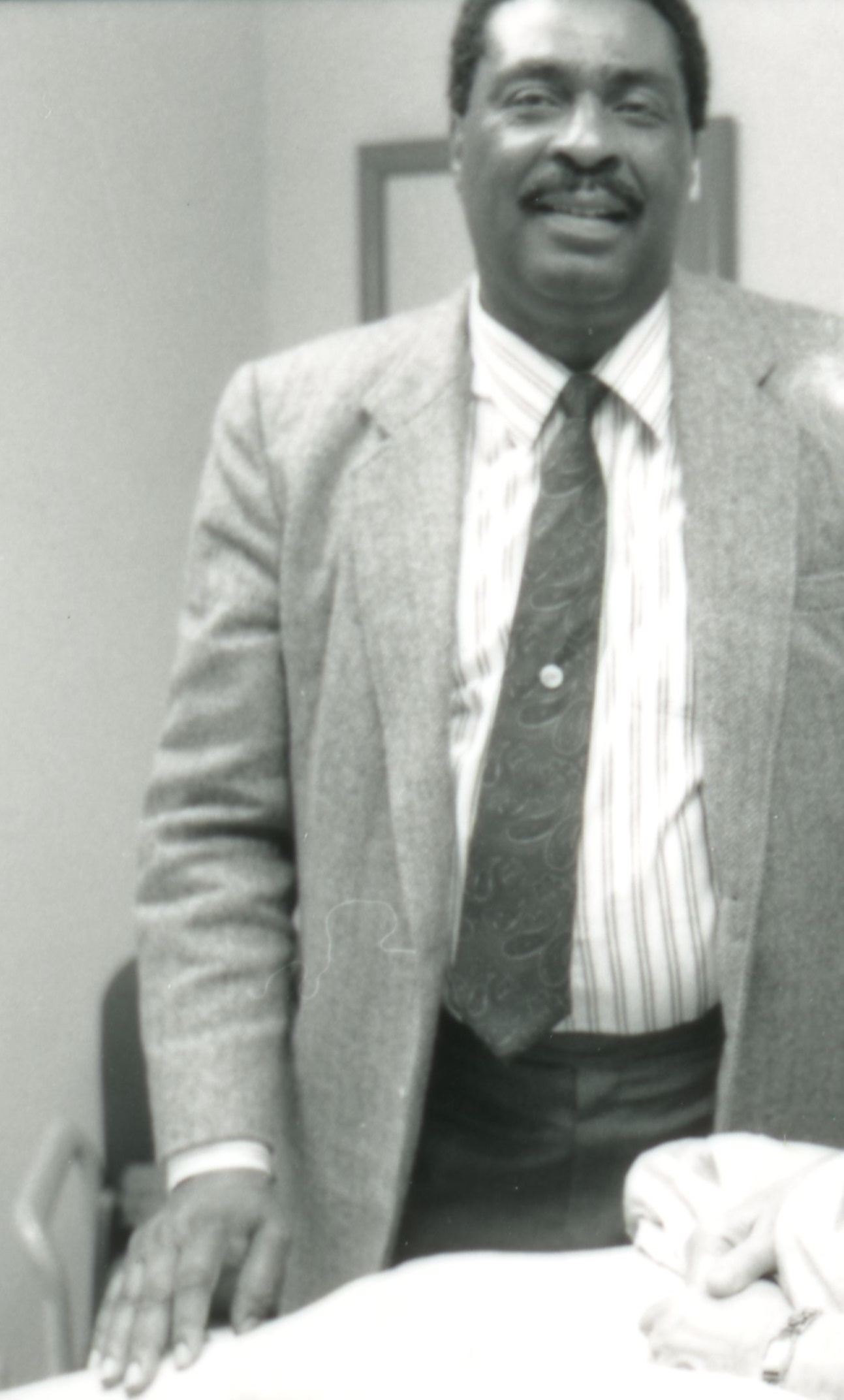 Dr. Allen began his career at UCSF as a Surgical Oncologist, specializing in Melanoma Surgery. He soon became the first Black Clinical Professor of Surgery at UC San Francisco, serving as a faculty member for over four decades.
Allen was a cofounder of the Northern California Melanoma Center with Dr. Lynn E. Spitler and other surgeons. Here, he participated in consultation panels and surgeries on the Center's patients until his retirement.
He has authored many articles for medical periodicals, wrote chapters in medical publications, and spoke a medical conventions throughout the United States and Europe. In addition, he was a member of various honor societies, including the UCSF Naffziger Surgical Society.
To learn more about Dr. Allen's work, check out these articles:
https://hdl.handle.net/2027/uc1.31378005703296?urlappend=%3Bseq=416
https://www.ncbi.nlm.nih.gov/pubmed/?term=Allen+RE+Jr
*Authored by Jazmin Dew*