Date: Friday, October 21, 2016
Time: 12 pm – 1:15 pm
Lecturer: Jeffrey S. Reznick, PhD (NLM)
Location: Lange Room, 5th Floor, UCSF Library – Parnassus
530 Parnassus Ave, SF, CA 94143
This event is free and open to the public. Light refreshments will be provided.
REGISTRATION REQUIRED: http://calendars.library.ucsf.edu/event/2851245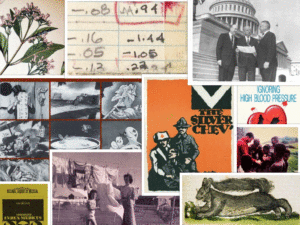 Join UCSF Archives & Special Collections for an afternoon talk with Jeffrey S. Reznick, PhD, chief of the History of Medicine of the National Library of Medicine, the world's largest biomedical library, located on the Bethesda, Maryland, campus of the National Institutes of Health.
In this talk, Reznick will offer an

overview of the division, its current partnerships and programs, and its future plans as he and his colleagues embrace the future as stewards of the past, as the NLM itself anticipates its third century under the leadership of Patricia Flatley Brennan, PhD, RN., RN.
Reznick joined the NLM in 2009 following his tenure as director of the Institute for the Study of Occupation and Health of the American Occupational Therapy Foundation. Dr. Reznick's record of scholarly historical research is as extensive as his executive career in the national nonprofit sector. As a social and cultural historian of medicine and war, he maintains and active research portfolio supported by the Intramural Research Program of the National Institutes of Health, and he is the author of two books, both published by Manchester University Press in its Cultural History of Modern War series, as well as numerous book reviews, articles for the popular press, and entries in major reference works.
About the UCSF Archives & Special Collections Lecture Series
UCSF Archives & Special Collections launched this lecture series to introduce a wider community to treasures and collections from its holdings, to provide an opportunity for researchers to discuss how they use this material, and to celebrate clinicians, scientists, and health care professionals who donated their papers to the archives.