Check out the newest line of nursing uniforms from Bob Evans, the "Aristocrat of Uniforms," circa 1925!
These illustrations come from a catalog created by Bob Evans Uniforms. The catalog was sent to Dr. Hendrik Belgum, founder of the Grande Vista Sanatorium, in 1925. The sanatorium, located near Richmond, California, treated patients with a variety of mental and physical conditions. Belgum regularly received promotional material from pharmaceutical and medical equipment companies like Bob Evans.
Alongside the catalog's illustrations are claims regarding the company's quality and craftsmanship. The back cover even notes that the uniforms are made in "sunlit, cheerful and sanitary workrooms by expert sewers."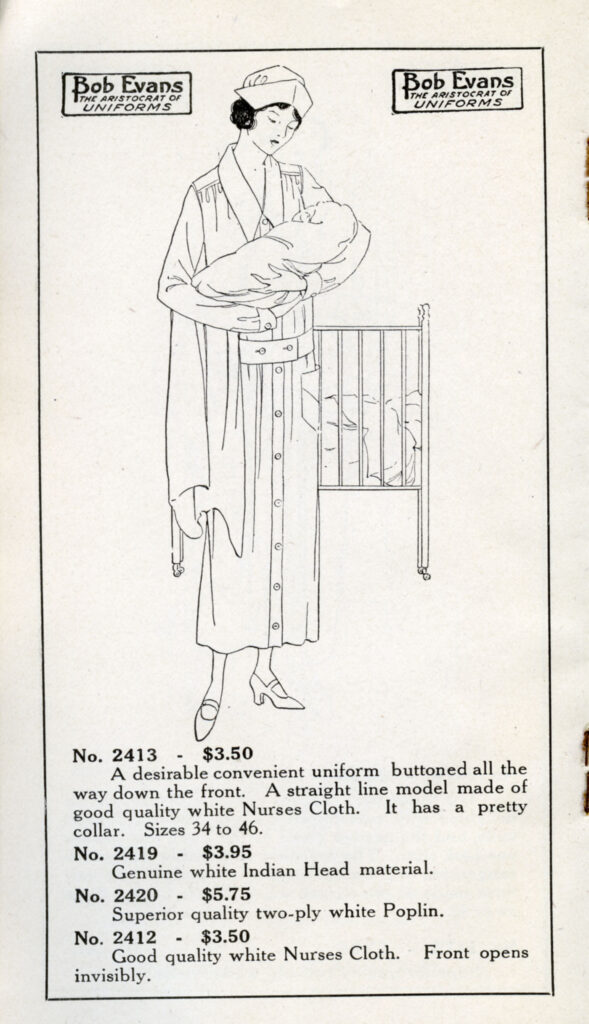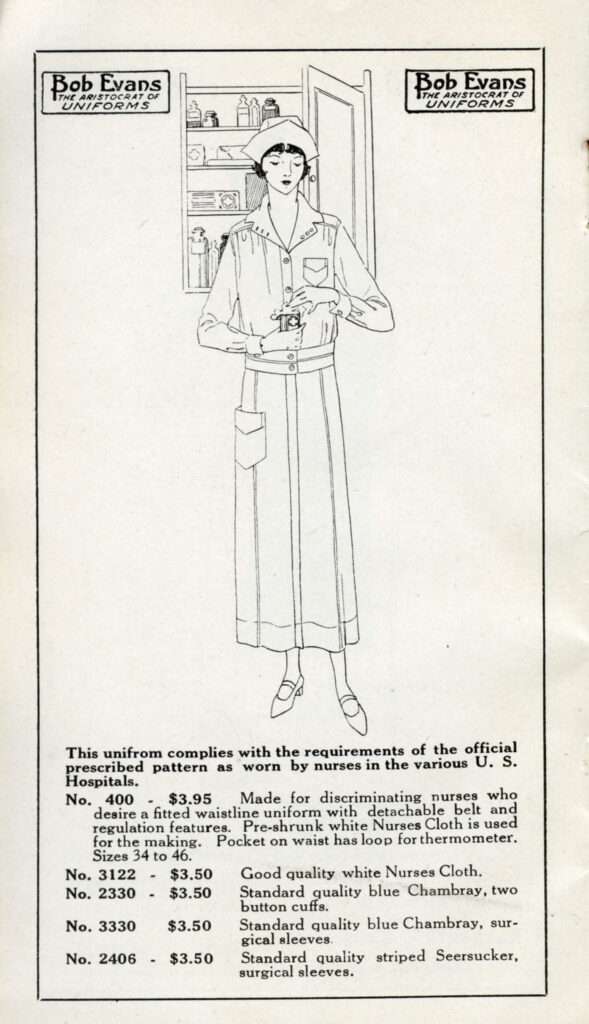 Hope you enjoy these uniforms guaranteed to be "the nurses' pride and pleasure." To see more material from Dr. Belgum's sanatorium, take a look at the Grande Vista Sanatorium collection, MSS 2013-4.