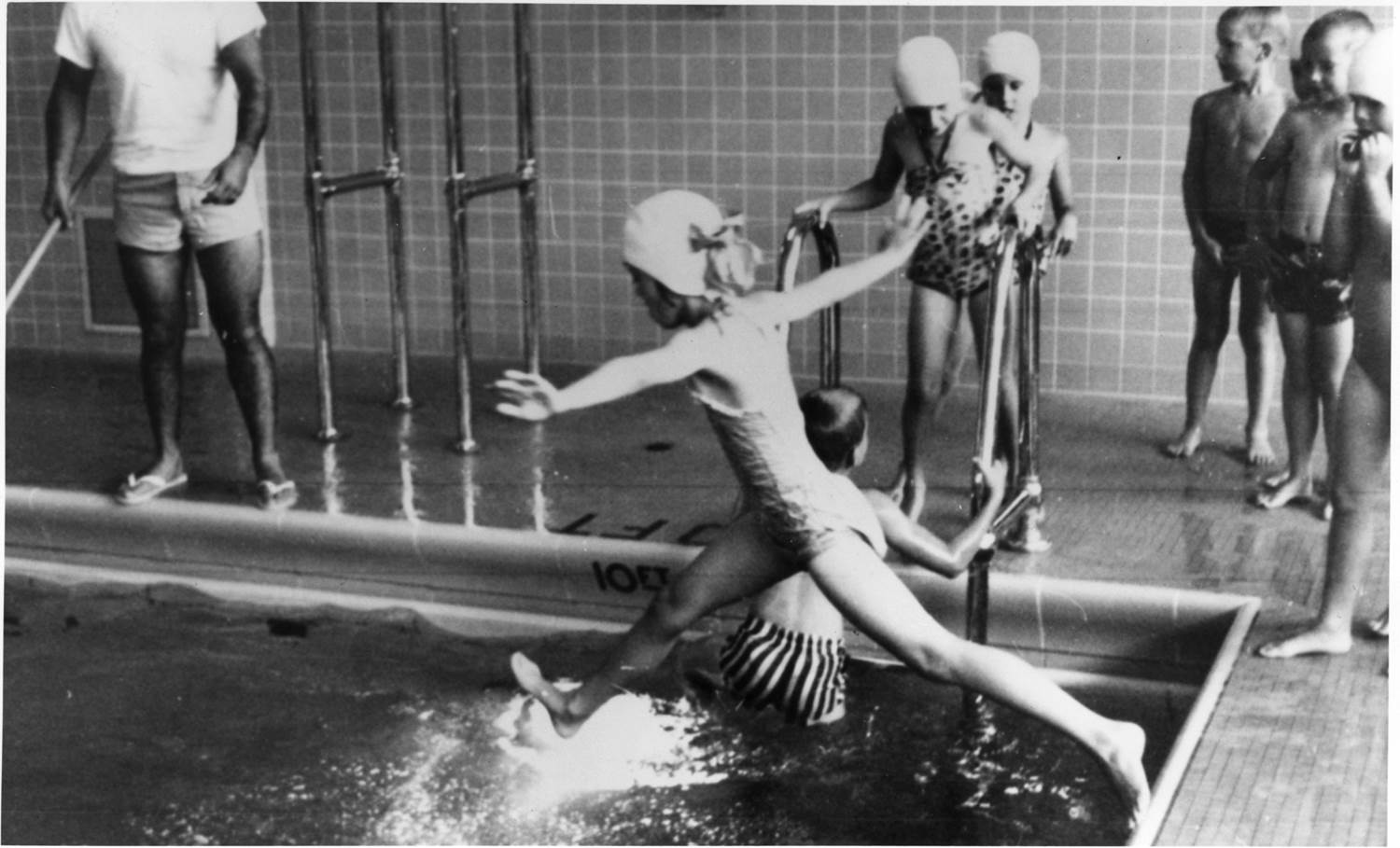 The Archives has recently had the pleasure of hosting three outstanding volunteers/interns, all of whom are moving on to greener pastures this month. While we are sad to see them go, we are grateful for all the excellent work they did, and wish them well on their continuing journeys. Below is a brief synopsis of their accomplishments in their all too brief time at the Archives. Many thanks to Phoebe, Jessica, and Kristin!
Phoebe Jones
During the eight months that she has volunteered at UCSF A&SC, Phoebe has been a great pleasure to work with. Despite never having worked in a library or archives, she has shown great aptitude for archival work, both in processing collections and using the ArchiveSpace collection management system. Her work on the UCSF Committee on Arts and Lectures records in particular was instrumental in materials from that collection being digitized by the National Endowment for the Humanities (NEH) grant-funded California Audiovisual Preservation Project. She has also been a great help in other A&SC projects, including assisting with the Archives Lecture Series, and contributing to the A&SC blog and social media. Her dedication and enthusiasm has been a great asset, and she will be sorely missed.
Jessica Jones
A participant in the Excellence through Community Engagement & Learning (EXCEL) Program, Jessica has been a great addition to the Archives team for the past four months, especially in her work rehousing, organizing and creating the inventory for the Portrait section of the Photograph Collection. She was an essential member of the State Medical Society Journals project team and helped with volumes review for digitization, page estimation and conducted quality control. She also contributed to the Archives & Special Collections digital initiatives by digitizing and creating metadata for material from the Black Caucus records, and helped rehouse and inventory numerous manuscript collections, including the Laurie Garrett papers. Jessica has successfully completed the EXCEL program, and was even selected as one of the student speakers at her graduation.
Kristin Daniel
Although she has only been with us for a few short months, Kristin has been an excellent intern for UCSF A&SC. We especially appreciate her help starting the massive survey of our archival collections, a project that will greatly increase department efficiency, intellectual control, and user access once it is completed. Kristin has also assisted in organizing and inventorying the archives biographical files, performing quality control on digital files for the State Medical Society Journals project, and any other projects that we assigned to her. A soon-to-be graduate of San Jose State University's iSchool Masters in Library and Information Science program, Kristin is certain to find a professional librarian position in the near future.