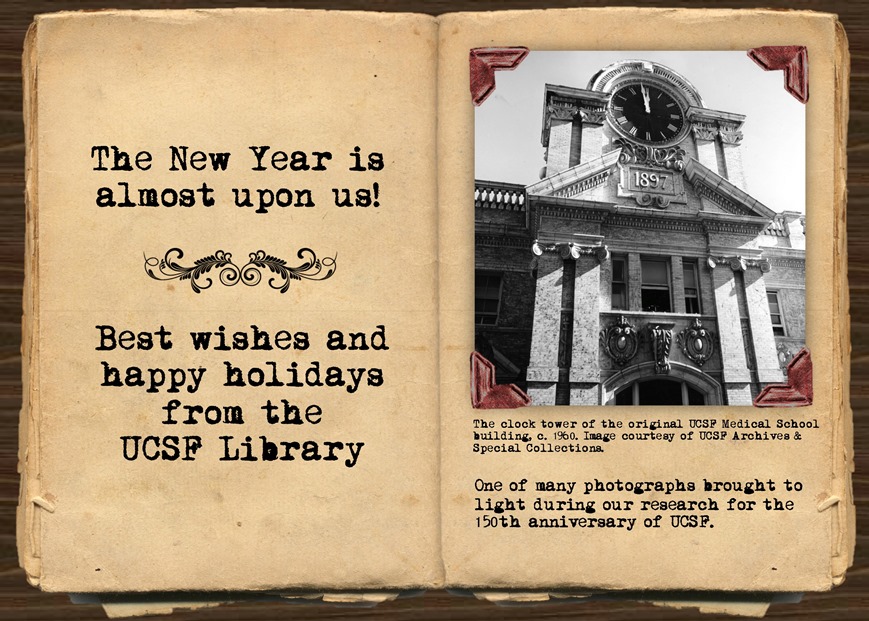 Dear supporters and friends of UCSF Archives & Special Collections!
We would like to express our gratitude to all of you for your help in building our historical collections through donations of rare books, personal papers, and unique artifacts. Thank you for taking the time to read how UCSF Archives preserves the history of UCSF.
Over the past several years we have been providing archival documents, photographs and film footage to enrich the celebration of UCSF's 150th Anniversary. This year we inaugurated archives lecture series and launched a Twitter account to share historical tidbits, provide updates on events, acquisitions and our diverse projects. Currently the archives team is working on several exhibits commemorating UCSF's achievements that will be opened in 2015.
Looking forward to serving you in the New Year!