This is a post by Kelsi Evans, Project Archivist, and Lynda Letona, Archives Intern.
We've started work on our NHPRC grant project, "Evolution of San Francisco's Response to a Public Health Crisis: Providing Access to New AIDS History Collections." Throughout the project, we'll be posting regular updates on Brought to Light.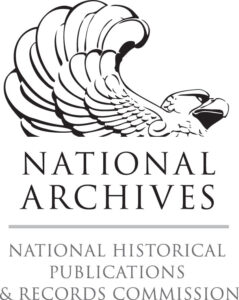 We'd like to highlight the new digital collection of the UCSF Center for AIDS Prevention Studies (CAPS). CAPS was established in 1986 to educate scientists and stimulate new research projects that impact the practice, theory, and policy of HIV/AIDS prevention and keep pace with the changing epidemic. The scope of CAPS has evolved over the decades to include global projects, the development of prevention interventions, and collaborative work among researchers in fields including biomedicine, psychology, epidemiology, behavioral science, policy, clinical medicine, and other disciplines. The digital collection includes selected conference and research project materials, correspondence, publications, and ephemera.
Correspondence in the digital collection includes a 1994 letter from the American Psychiatric Association Commission on AIDS and the American Psychological Association Committee on Psychology and AIDS to Dr. David Kessler, Commissioner of the FDA. The letter expresses concerns about home sample collection (HSC) testing kits for HIV, including the range of reactions that people testing HIV positive or negative might experience. Such reactions, the letter argues, could result in severe states of anxiety and depression, increased suicidal thoughts and behavior, and increased high risk behavior for HIV transmission. The authors write, "We believe that face-to-face HIV counseling remains the procedure of choice and that HSC kit testing should be utilized only when the former is unavailable or unacceptable to the consumer," since in-person counseling allows for more adequate assessment and management of psychological responses to testing.
The digital collection also includes issues of the Women Organized to Respond to Life-threatening Diseases (WORLD) newsletter. This publication includes powerful stories, including "Fighting Two Diseases" from issue number 12. Here, a woman writes about her experience of battling drug addiction in her youth and later HIV. She shares her great appreciation of going to a Kaiser educator who cared about her and helped her through difficult times. She writes that in spite of all the fear and devastation the diagnosis brought her, she has managed to experience many wonderful things and learned to remain focused on the good in life.
You can view the CAPS digital collection on Calisphere at calisphere.org/collections/26898/. To research the CAPS records in person, please make an appointment with us.